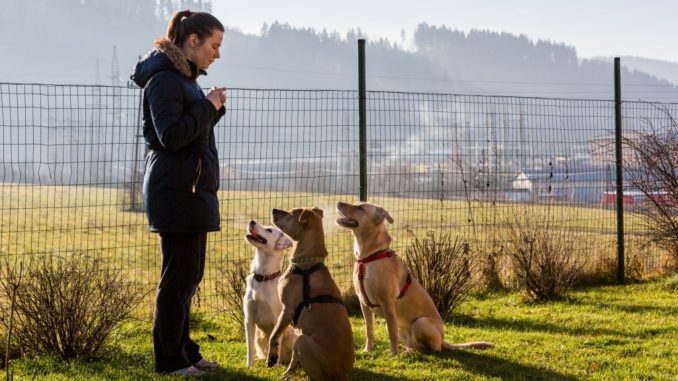 A proper dog training program is considered a cornerstone of good behavior for your pets. Most of the time, dogs can thrive with boundaries and the predictable routines of their owners. Even without obedience training, dogs know how to behave.
But well-trained dogs are much healthier and happier than untrained ones. There are various ways of training a dog. You can sign up for a training class, hire professional dog training courses in Loxahatchee, or send your dog to stay with a dog trainer.
But most people can train their own dog successfully. This is a great way to save on training costs and bond with your dog at the same time. But training your dog also needs some planning, a set schedule, and equipment.
Being a responsible owner, it will be up to you to search and learn some things about training. You must stay diligent and prepare for daily commitment. Here are some tips to help with your obedience training program.
Prepare and Assemble Dog Training Gears
Although you don't need many items for obedience training with your dog, there are some basic supplies that make the process more effective and convenient for you and your dog. Choose a harness or collar that is comfortable and suitable for your dog.
Decide which leash is best for training. Some choose a retractable leash, but this is not suitable. Prepare dog treats that are easy to eat so that your dog will feel rewarded immediately.
Select Your Training Method
Along with researching and learning various types of training, decide which type of training to apply with your dog. Training styles vary, but most trainers will agree that positive reinforcement such as giving treats, and praises get the best response from dogs.
Clicker training is another variation which uses a conditioned reinforcement. You can find dog training books and information to determine which one best suits your dog.
Schedule Your Training
Success in dog obedience training is achieved in small steps. Spend at least 10–15 minutes each training session, two to three times per day. This type of schedule is best for puppies with very short attention spans.
Adult dogs can also become bored with long training sessions. Start teaching basic commands and stick with one command per training so that they won't get confused.
Problems and Proofing
Dog training requires a lot of patience, and there are bound to be a few bumps along the road. Some dogs will resist and display stubborn behavior. Keep in mind to always reward your dog when he displays good behavior and make sure that the reward is something that your dog will want to work for.
Some common behavior problems are barking, jumping, and aggression. The best way to correct these is by interrupting it and shifting your dog's attention to something good. Stay cool, clear, and confident during your training.
The key to success in any type of dog training is to be firm and use positive reinforcement. It is a common mistake to punish dogs for their misdemeanor during training; this will only confuse them.
Keep their attention with treats and rewards, but also know when it is time to end the session when your dog becomes tired or bored. Eventually, training will become successful, and patience, consistency, and positivity.