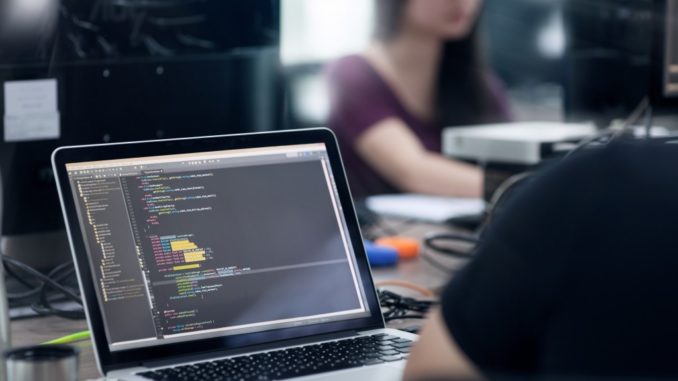 Running a business, no matter how big or small, can be an expensive endeavor. It needs a substantial amount of money to function effectively and smoothly, not to mention the initial investment for putting it up. Critical and careful decision-making is necessary to avoid the bad use of funds. Naturally, businesses are always looking for affordable ways to improve their operations.
In today's technology-driven era, there are thousands of innovations to make life easier for everyone. For instance, the way you can go to work now is something that old sci-fi movies only used to imagine. There's an app that can open your garage doors automatically, you can ride a car with an autopilot service to effortlessly drive you, and upon arriving at your office, you can log your time-in with a digital tracker that only needs a thumbprint from you. Technology truly has come a long way.
Businesses are not exempted from such technological advancements. The following is a list of affordable tools that can help you with your startup in various ways, from website design, finances, and taxes, to human resources and marketing.
Sendy
Sendy is a self-hosted application that lets you send trackable email newsletters via Amazon Simple Email Service (SES). With a low price, this makes sending authenticated bulk emails possible without compromising deliverability.
Upvoty
Upvoty is a feedback tool that uses the upvoting feature. You can create various boards to collect customer feedback, such as feature requests or bug reports. You can also share your feedback — what your plans for improvement are, what is in progress, and what is already live.
Gain
This software helps your team to organize, review, approve, and deliver high-quality content without needing emails or spreadsheets — a seamless workflow that producers and clients can use. Gain boasts quick access and flexible approval workflows for all types of clients and organized file collection, content calendar to see your schedule in a simple but efficient way, and productivity tools to ensure teams are moving speedily.
CakeHR
Named and recognized by FrontRunner in 2018 for excellent HRIS management, this software specializes in solving HR challenges. Worldwide, CakeHR is being utilized by 1,200 cities to streamline attendance, performance, and recruitment management for the human resources team.
SouthWare
The company provides software solutions for young and established companies to help with their accounting and other integrated financial and management information services. SouthWare serves various businesses across different industries — HVAC providers, industrial equipment, athletic dealers, field service, and food equipment.
Buzzsumo
This platform allows you to find engaging pieces of content that have received the most engagement, shares, likes, and comments across different applications such as Facebook, Twitter, Pinterest, and Reddit. Buzzsumo also lets you discover fresh engagement opportunities.
Canva
A graphic design that platform helps you create unique and stylish social media visual content such as graphics, presentations, and poster documents for your business. There are numerous professionally designed templates with editing features, or you can upload your own photos and use them. Entrepreneurs planning their startups can get sophisticated, professionally made logos within minutes and the budget.
SurveyMonkey
This online survey tool helps you get your customer's unbiased feedback conveniently. You can upload pre-written questions and use incorporated templates to collect and analyze data from your audience. With survey platforms like this, you can get a vibe of what your customers think and feel, then create or edit an action plan accordingly.
Hive
This platform helps managers, teams, and individuals predict and forecast analytics regarding employees' productivity. Hive incorporates more than a hundred features, including project planning and execution, work monitoring, productivity, application integration, and team connectivity.
Easyship
A cloud-based shipping platform lets merchants connect with customers globally, with lower shipping costs and increased conversion rates. Easyship is an all-in-one free shipping platform with over 250 shipping solutions worldwide and thousands of entrepreneurs as clients.
Unbounce
If you want to recast more guests and explorers of your page into customers, sales, and leads, this landing page builder can help you. This software tool creates and optimizes landing pages that convert more traffic for your site and reduce turnaround time.
The pandemic has brought out a lot of aspiring entrepreneurs. More and more people are starting their businesses and are trying their fortune in the industry. It takes great effort, commitment, and detailed planning. Still, the good thing about the technology-driven world we live in today is that tons of tools can help us decrease the stress of starting up our own business. These same tools can help startups increase efficiency, and most especially, save time and money.