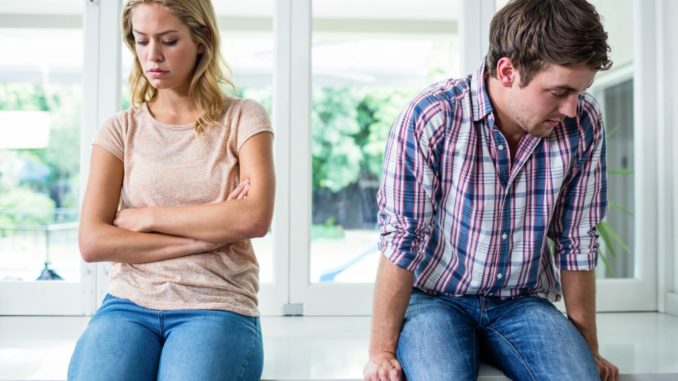 Statistical data in Suffolk County, New York City reveal that 26.7% of women below 20 years old file for a divorce, while there are 11.7% of men who do. Between ages 20 and 24, the rate goes significantly higher, with 36.6% of women and 38.8% for men filing a divorce. The rates go low again for married couples aged 25-29, with 16.4% of women instigating and 22.3% for men. For married couples aged 30 and above, the divorce rates in the county do not go beyond 15%.
There are many factors that lead to a divorce, and though it may cause a lot of stress and emotional toll, divorce has brought a lot of positive changes, too, particularly on the younger couples who had married before turning 30. Experienced divorce attorneys in Suffolk City, NY and other places offer legal assistance to couples who have decided to end their marriage while minimizing the financial burden.
Why Do Young Couples End Up In Divorce?
Personal accounts from young divorcees revealed that part of the reasons they get divorced was they got married at the first place: the extra security of marriage, lavish parties, and their romanticized perception of finding a life partner. Other young couples found comfort at marrying someone they grew up with, like a childhood sweetheart or a university colleague.
Misunderstandings due to irreconcilable differences, different paths in life, and false promises of marriage have driven many young couples to end up in divorce. People who have become divorcees before turning 30 stated that they were just simply too young to understand the commitment that comes with marriage.
The Brighter Side
The most popular advantage of divorce is a financial benefit. Fights over money between couples would be over, and they can get early retirement fund access without a penalty. For women, they can get potentially better investment returns, as they could take control of their own finances and retirement in the long run. Mela Garber from Anchin Block and Anchin in New York City says that men may not get the same chances of better investment returns than women because they tend to take more risks with a more aggressive approach to investing.
If the young divorcees have kids, financial aid will be guaranteed when the children go to college. The Free Application For Federal Student Aid (FAFSA) would require only the custodial parent's financial information, but child support and alimony received from the non-custodial parent must also be included.
The freedom from financial burden after a divorce has been settled gives both parties the opportunity to start anew and learn to handle their finances better if that had become their problem during the marriage.
As for psychological benefits, it doesn't come as easily as financial ones because resentment, guilt, and feelings of betrayal are normally the first ones young divorcees go through. But at the same time, personal accounts of young divorcees also reveal that while in the process of divorce, they were given time to become more self-aware. Being self-aware gave them the time to assess their own character and how they could become better persons.
Divorce has also strengthened them, despite its many emotional challenges. It had motivated them to plan for their own future without being concerned about a spouse. Since most young divorcees don't have children, it eliminates the worries about a child's emotional and mental well-being.
The divorce process has a lot of emotional stages, and the beginning may not be pleasant, but it eventually leads to acceptance and healing. When both parties have recovered, it gives them a new beginning. As long as they stay responsible and have corrected their mistakes, divorce will not be all unpleasant. In the end, it gives freedom to couples who clearly just do not see a future together.