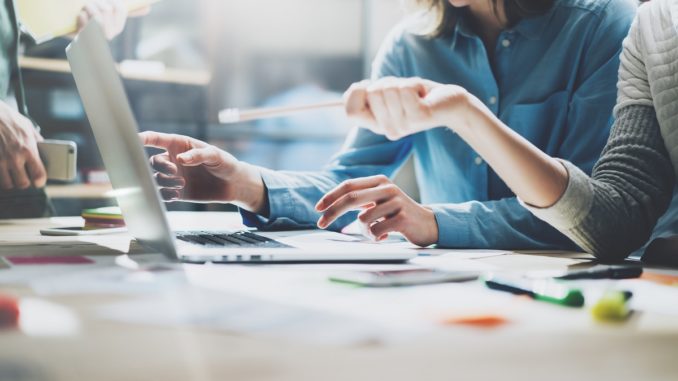 Digital marketing is the latest tool that businesses can use to increase their visibility and direct attention to their products and services. The global reach afforded by these marketing methods makes them enticing to companies worldwide, from conglomerates that operate internationally to small-to-medium businesses in Denver. Among the most popular digital marketing strategies is for a business to partner with pay-per-click services or PPC.
Since PPC is completely reliant and conducted by services on the internet, this digital marketing approach comes with pitfalls and issues unique to its nature. Any company that wants to muscle in on the competition by engaging in PPC marketing campaigns should be aware of the common pitfalls that other businesses have fallen into. Large corporations can often survive making these mistakes, but smaller and newer organizations typically cannot afford to do so. The following are a few of the errors that businesses need to look out for in their first forays into PPC advertising.
Achieving Nothing Through Ignorance
A company that invests in PPC should be aware that it requires careful planning. Marketing campaigns that utilize it need a specific audience in mind before it even begins. If a PPC campaign fails to pinpoint or target the correct audience for its services or its design, this could result in fewer click-through rates for the adverts. This means that although people are seeing the ads, they aren't interested enough to click them and go to the sites being promoted because they are the wrong market for the ads.
Companies should also educate themselves about the power of advertising through mobile platforms. Ignoring the scope of mobile platforms, like smartphones, can be a costly mistake because studies show the average American spends a total of 24 hours every week on their phones. Focusing purely on desktop users can put the campaign at a severe disadvantage.
Operational Misconceptions
Misconceptions could land a company in trouble. If they have different expectations of the capabilities and requirements of a PPC campaign, business owners could lose their trust in the endeavor. Common misconceptions regarding PPC campaigns are that they are extremely cheap, and they don't take very long.
A campaign using PPC methods is more affordable than traditional means of advertising. But it still costs money to engage a PPC provider. These costs, although cheaper, are necessary over time. A PPC campaign requires a few months to pick up steam and to create the necessary conditions for it to succeed.
Companies that expect them to be extremely cheap and to work immediately need to know the realities of the industry before they start looking for providers.
Mistakes on the Campaign Itself
Hiring PPC specialists is a priority for any endeavor that involves it. Without the right know-how and experience, companies can make serious blunders regarding the PPC ads themselves. This can include poorly-worded keywords or keywords that aren't optimal for maximum searchability. This can affect the number of people who see the ads or click on them.
Lack of experience can also cause ads to lead to bad landing pages. Landing pages are just as important as the ads that channel traffic into them. Those with terrible designs or ones that are unattractive to customers can fail to attract their patronage. This would mean that the resources poured into the PPC ads would have been for nothing.
Much like any other business strategy, PPC advertising requires meticulous planning. Organizations that want to try it out require attention to detail before and during its implementation. If an enterprise can avoid these common pitfalls, they'll discover the rewards that only a properly executed PPC campaign can give.