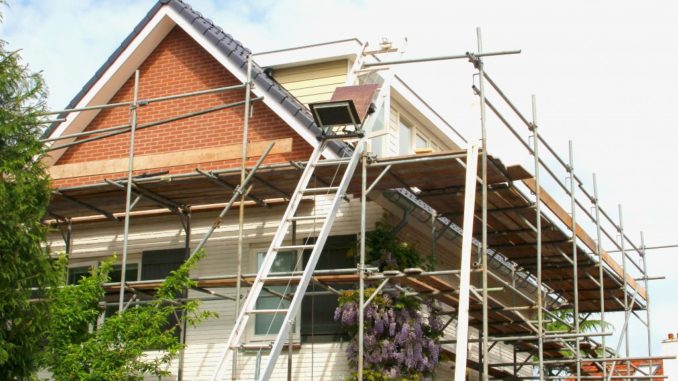 Are you thinking of selling your house in the future? If yes, you should already think of ways to increase the value of your property as early as now.
In most cases, the money and effort that you put to a property increase the chances of you selling it for a higher price. So, the more renovations that you put in, the more likely that you can see these updates reflect in the final price once you put your house out in the market.
However, not all renovations produce the same results. Some make for a better return on investment when it comes to the property's sales value compared to other projects. So, how do you know if the renovation project you have in mind will not only boost your home's overall look but also increase its value?
A brief guide to home renovation projects
When you are renovating or remodeling your home, it is worth to note the effects that it'll have on your cost of living. You should also consider its impact on the value of your property.
One key factor in determining if a renovation project is worth it is if it appeals to a wide range of potential buyers. It is challenging to find a buyer that has the same interest or style preference as your own. That is why it's best to lean on the side of neutrality to help house hunters see the potential to personalize the property once they have bought it.
The best way to ensure that the projects will make a massive difference in your property's ROI is by focusing on the most visible parts of your home. Surely, focusing on the kitchen and bathroom will undoubtedly attract buyers to your house, but other remodeling projects can also do the same.
Paint
One of the quickest ways that will help you change the look of your space is to put on a fresh coat of paint. Experts say that this produces the highest ROI because of the impact that it creates in rooms. So that you can make it worth your time, add a fresh coat of neutral paint so that it will be more comfortable for the buyer to paint over it in case they prefer a different color or shade.
Fireplace
If you already have a fireplace, then it is best not to get rid of it. Studies show that at least 68% of real estate agents believe that having a functioning fireplace in your home helps increase its value. What you can do is update it to further increase your property's resale value. You can reach out to a fireplace service in Salt Lake City to help you with your renovation project.
Landscaping
A house's curb appeal is the most undervalued yet it plays a crucial role in increasing your home's value. You need to ensure that there are no dead patches of grass in your lawn days before any house hunter will come to visit.
Selling your house is a tedious yet rewarding process. That is why you need to learn everything that you can to ensure that it is well maintained. Make sure the remodeling projects you decide to do are worth every dollar you spend.