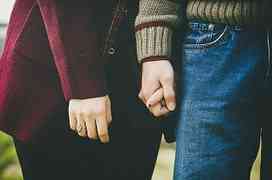 As any happy couple would say, "Time flies when you are having fun, especially when you are with the one you love." And as the years go by, you might be running out of ideas for celebrating anniversaries. Whether you've booked the best restaurants in town before, or you're operating on a tight budget, you can be both romantic and financially smart. Here are some ways to celebrate anniversaries without spending a fortune:
TIP #1: Set up a candlelight dinner at home
Bring back some of the best memories from your wedding day by recreating the first meal you had as husband and wife. You can surprise your partner by setting up a candlelight dinner. Fill the room with roses and pinecone flowers.
TIP #2: Make a scrapbook and relive the first date
Reminisce the good old days and make a scrap book. This is one way to remind your partner about the long journey you had together, and how grateful you are for everything. Try to recall some of the most memorable places you've been together—perhaps, the exact place where you proposed or where you confessed your feelings for each other. And if possible, you can go to these places once again and relive those unforgettable moments.
TIP #3: Be creative and match your gift with your anniversary year
Be thoughtful and fun. Try to make a game out of it. For example, if you're celebrating your 5th anniversary, you can give five personalized coupons (free massage, dinner date, getaway weekend, breakfast in bed, and a movie date) – or perhaps give her a bouquet of five different kinds of flowers.
Tip #4: Go for an adventure
There is always something special about unplanned travels and road trip adventures. Just pack your things and hop in the car. Go to different places—away from work and other distractions. For sure, you will discover something special along the way.
Celebrating anniversaries is not about how expensive your gift is. It's not about how many flowers you sent to her office. Always remember, time is the best gift you can give your partner.