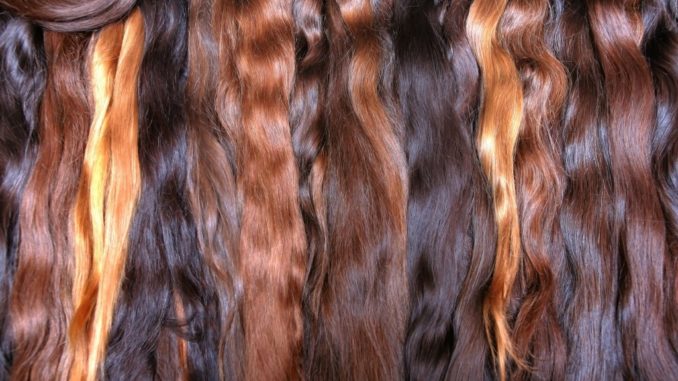 Gone are the days where every girl dreams of having straight hair. It is finally time to accept that having naturally curly hair is awesome. For sure, almost all curly-haired girls envied other girls with straight and sleek hair at least once in their life. However, more and more women are starting to learn to love their ringlets because of the many perks that it offers. Whether your curls are tame, wild or loose, now is the perfect time to wear it proudly.
Your curls should be celebrated, that is why Kerluxe offers various curl defining products to make you more confident about your curly hair. So for curly-haired girls, embrace your curls even more, and enjoy the benefits that your ringlets give you.
Curly hair is versatile
One of the greatest benefits of having curly hair is that it is super versatile and never dull. You can wear it with whatever hairstyle you want. You can even use accessories with it such as ribbons, scarves, headbands, hats, beanies or caps, and it will still look good. You can also style it with a braid, ponytail or a bun. It is so easy to style that you will not need a blow dryer or a curling iron to fix it. When your hair is maintained properly, your hair will always look awesome with its personality and volume.
Easy to notice
Having curly hair only means that you will always stand out in a crowd. You will not have to bother about blending in anymore because your ringlets will guarantee you that no matter where you are, you will be noticed, which is a good thing.  You could be separated from your friends at a party, and your group will still be able to find you. Your curly hair can assure you that you will not get lost even if you try.
Low maintenance
Your curly hair can sometimes have a mind of its own, but it can be a blessing in disguise. Who wants to wash their every day and blow dry them every time you leave the house? No one. Curly-haired girls do not only save time and money, but their hair will also not look flat and dull even if they do not get washed all the time. All you will have to do is to scrunch it, leave it dry, and it will be set within minutes. Having the chance of not having to put different hair products would be every girl's dream.
So much volume
Your curly hair can be thin and fine, but it will still look big and voluminous. Having straight hair is nice, but will only look flat and still has to be teased to achieve the volume and body that curly hair has. Unlike other girls with straight hair, volume and bounce will never be your problem and something that you will not have to work hard for. With your curly hair, bigger is better.
What curly-haired girls can love about their hair is its uniqueness. There may be a lot of people with curly hair, but it is still more unique compared to most people who have straight hair. Having curly hair makes you different, and you can guarantee yourself that your ringlets are unique and no one will have the same curls as yours.