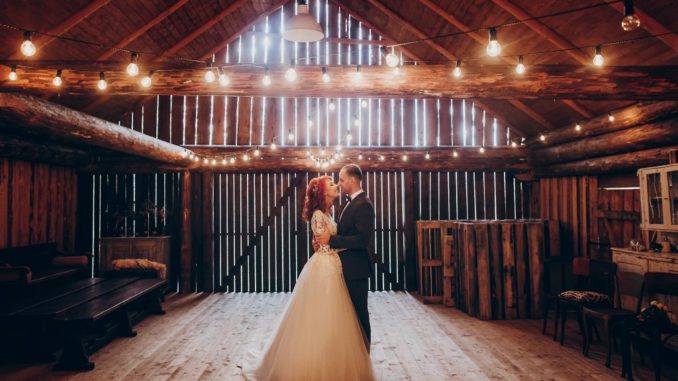 People getting married in barn wedding venues are on the rise. The appeal of barn weddings is extraordinary and even folks from cities will spend a fortune to experience it. Some would ask why, but some know the reason and two of these are authenticity and being close to nature. Here are more reasons why people are loving barn weddings:
The Possibilities Are Endless
The difference between designing a bare room and a barn for a wedding venue is that a bare room often lacks character when a barn already has even with its bareness. Most barns are in their natural forms, meaning there are no paints on the walls and exteriors. Grooms and brides-to-be can customise according to their liking. Of course, they should talk to the barn wedding venue manager to check out customisation.
Barns have a rich history. Some go a long way back and it's a possibility that couples can find a barn venue with a lot of history like it was owned by a prominent person, etc. It's also easy to get lost in different fantasies about what the history of that barn is.
Getting married in a barn provides a rustic influence. Barns are located in the countryside so couples and their guests will see a lot of nature. If they're lucky, they might even see cute animals like birds and pheasants. This is an authentic way to celebrate a special occasion especially for people who like nature and animals.
Why Are Barn Weddings Popular
There's always a way to provide rooms for wedding guests, but nothing will beat letting them stay in the vicinity of the wedding. It's nice to sleep in q quiet place especially for people from the city. They can also experience a retreat like no other.
Barn venues these days have evolved. Everyone will discover lush gardens and other features when they attend such weddings. Barn owners see to it that everyone is comfortable. Having said that, no one will go hungry and everyone will feel pampered.
As mentioned, a barn wedding is an escape for city folks or anyone who wish to "get away" for a while. It's a great way to treat guests to a memorable event. A barn is located in the countryside so it's a place where people can take in the scenery and be one with nature.
Choose a Barn Wedding
It's important to get a lot of great shots to preserve memories of a wonderful day. Being in a barn setting allows not only the bride and the groom, but also guests for countless photo ops. Having different surreal backgrounds will let them fulfil that.
Lastly, talking to an accommodating venue manager may allow clients to customise their wedding celebration. They can also request for the design they want to make their wedding memorable. There are many ways to customise the theme of the wedding using this venue and couples planning to get married should explore that.
Getting married in a barn doesn't mean losing class or letting guests be bitten by mosquitoes and other insects anymore. This is the era of technology and there are solutions for problems that might arise from hosting such weddings. No one is getting married in a dilapidated space. Barns have levelled-up. They're clean, inviting, and the perfect venue for couples who like to mix class and rustic appeal. The best thing about it is its beauty. It's hard to get an experience like this from other venues.