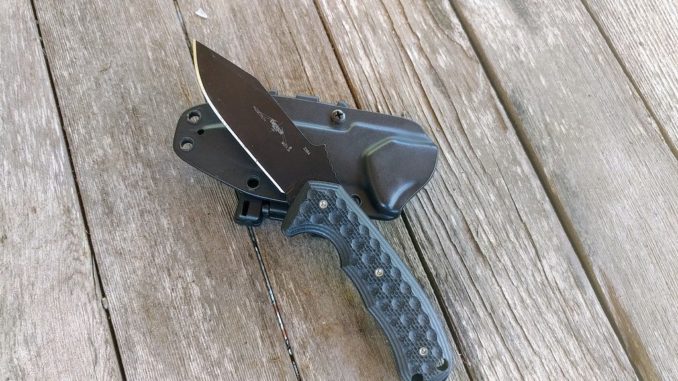 When it comes to cutting objects, we have to thank our ancestors for that. Sharpened rocks evolved into the different types of knives that we use nowadays. Since then, man has developed a passion for knives. In fact, there are important cities known for producing world-class knives and cutlery, such as Toledo, Spain, and Solingen, Germany, to name a few.
There are many kinds of knives that we use in our daily lives. Some blades are specially made for cutting food, while others are meant for outdoor purposes (ex. when going fishing, hunting, or camping). And then there are engraved tactical knives.
Do you need a tactical knife?
A tactical knife might be interchanged with a Swiss knife. While both are designed to be compact and fit in your pocket easily, the latter is more of a multi-purpose one. Also, Swiss knives often have other features such as a can opener, screwdriver, a scissor, and more.
Nonetheless, a tactical knife can be very useful wherever you are and whenever you need it. Before that, you need to consider several factors when buying a tactical knife. First of all, you need to determine the purpose of why you need to get a tactical knife. Are you going to use for hunting, fishing, or any outdoor activity? Other than that, here are some things you need to think about before buying a tactical knife:
1. Knife type
Most tactical knives either come in a sheath or can be folded. Nevertheless, both can provide the benefits that a user looks for in a knife. For example, a fixed blade knife might be more suitable for hunting because it usually needs minimal maintenance.
2. Knife size
Tactical knives also come in compact sizes that can fit inside your pocket. For example, you will want to bring a big knife, especially if you are going outdoors. Experts recommend buying a six to seven-inch tactical knife so that you can bring it anytime and anywhere you need it.
3. Handle
When choosing a tactical blade, make sure to buy one that feels comfortable in your hands. There are a lot of tactical knives with an ergonomic design, which makes the grip easier and more comfortable. Also, choose a blade with non-slip grips to avoid unwanted injuries.
4. Material
Back then, knives were made from carbon steel, which was usually prone to corrosion and higher maintenance levels. Nowadays, most blades – whether used for culinary or outdoor purposes – are mostly made of stainless steel. Unlike carbon tool steels, stainless steel requires minimal maintenance and does not rust easily.
Overall, these are only some of the most critical factors that you need to consider when buying a tactical knife. Aside from the material, you also need to check the grip, size, weight, and accessibility of the blade. Some knife brands can be more expensive than others. But at the end of the day, it is more important to buy a tactical knife that will suit your cutting needs.