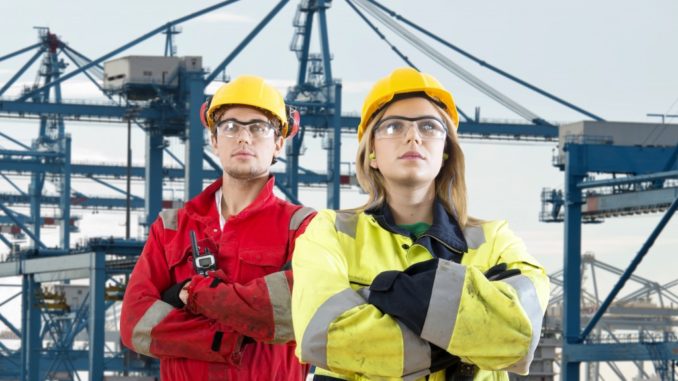 The skilled trade industry is the heart of the United States workforce. Needless to say, a high percentage of the population is in skilled trades. Do you think you can be one of them? Here are the top five skilled trade jobs that are in demand for 2019.
In recent years, we have seen a lot of people who have had skilled labor job opportunities throw in the towel. But in some areas, there aren't enough people entering the trades to cover for those that are retiring. If you're thinking of going into the skilled trade industry this year, you would probably want to check out these jobs:
Carpentry
Ever since the beginning of civilization, carpentry has been a valuable skill and it still is now. In the U.S. construction industry, carpenters are in high demand because they can perform many different aspects of construction. The primary responsibility of carpenters is constructing or repairing wooden frameworks, foundation forms, and other related structures in houses or commercial buildings. They can excel in the construction industry, as well as home improvement or general contracting.
Average annual salary: $51,000
Heavy truck driver
Have you always been interested in driving mammoth-like rigs for a living? The current shortage of heavy truck drivers may be a sign. In the U.S., most of the freight is transported all over the country via trucks. Driving these huge trucks requires a certain set of skills that you will get through specialized training. Apart from that, you will need to be physically ready to spend long hours of driving. Nevertheless, if you want a quiet life on the road with lots of sights to see and new things to experience, perhaps the trucker career is right for you.
Average annual salary: $40,000
Construction manager
A construction managing job is one of the highest-paid positions in the trades sector. If you become a construction manager, your main responsibilities would be to plan, oversee, and execute construction and maintenance activities. To be a construction manager, you would need a certain level of experience, along with people skills that will help you manage your workers.
Average annual salary: $91,300
Electrician
With this job having existed for a long time, it can come as a surprise to see that there's still a shortage of electricians in the trades industry. Electricians are responsible for keeping electrical systems functioning, and their responsibilities include installation, maintenance, and repair. This may sound simple, but their job can be highly hazardous and tedious. If you want to become an electrician, you will need to pass an exam to receive a professional license.
Average annual salary: $58,000
HVAC Technician
HVAC (Heating, Venting, Air Conditioning) technicians keep your heating, cooling, and ventilation units working properly. If this job sounds interesting to you, you will need to have at least two years of education beyond high school, as well as an apprenticeship, in most cases. Once you become an HVAC technician, you will be responsible for the installation, repair, and maintenance of HVAC systems in homes and commercial buildings.
The skilled trades industry needs more workers to make up for the ever-growing demand in the country. If you've just finished trade school, these five careers are the best picks for you this year.