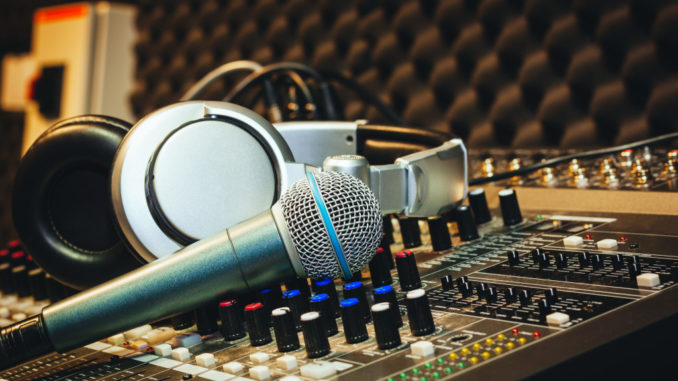 Many artists dream of breaking into the music business, but only a few are fortunate enough to have a professional career. And I'm not even talking about stardom. I'm talking about a job as a music producer, or a recording engineer, or even a teacher. Not to mention the fact that you have to build a portfolio and market yourself enough to stand out among tens of thousands of talented singers and musicals vying for a handful of gigs.
We don't have to tell you that the music industry is notoriously cutthroat, and every single artist who has made a name for themselves got there through passion and persistence. While it certainly helps to start early and get voice lessons, mapping out a future in music is entirely different.
1. Create good material
If you want a long and successful career in music, your primary focus should be making good music. But it's not as simple as that. Finding the right melody, looking for new inspiration, and dealing with multiple band personalities can be very challenging.
But talent isn't enough, however. You also need to be a great businessman. In the olden days, record labels would turn underground musicians into global superstars. Today, it's every artist for themselves, and they're responsible for creating a unique and memorable brand. You have to consider multiple factors such as image, genre, and target audience when creating music.
2. Be likable
Managing a music career is very similar to running a business. Even though you might be focused on being unique and writing good music, you still need to attract paying fans. That means you have to be relatable and likable.
Your music can attract a lot of people, but you need to give them a reason to stay. Showing your personality and portraying yourself in an authoritative but relatable way will turn one-time listeners to lifelong fans.
3. Use the Internet to your advantage
Television and radio are no longer the rating juggernauts they used to be. If you want to get noticed today, you need to be on the Internet. Promoting yourself through online channels can give you the momentum you need to boost your career.
A simple Facebook page can be helpful in the beginning, but you might want to look into starting a website. You also need to list your music on streaming channels like YouTube and Spotify. The easier your fans can gain access to your music, the better.
4. Keep your day job
Few musicians can turn their passion into a living, and even fewer can sustain themselves off their music earnings. You still need to pay the bills while writing songs and playing live gigs, so you might want to hold off on quitting your day job until you can derive a regular income from your music.
Not everyone will succeed in the music business. But you shouldn't get disheartened so easily. Few people are in a position to live their dreams, so if you have the chance to do so, you should take it. You need to live and breathe music if you want to go far in the industry. As long as you create good material, you're off to a good start.