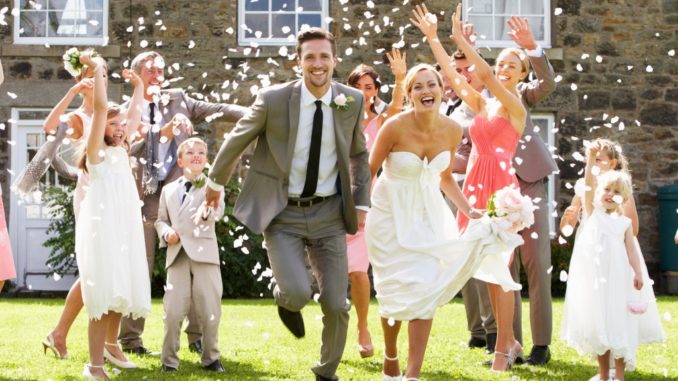 Weddings are fun and gorgeous, but they can also be stressful. A study by Zola revealed that over 95% of couples freaked out about wedding planning. More than 40% said it's an extremely stressful event, while 71% considered it as more nerve-racking than applying for a job.
Still, many couples skip what could be one of their live-savers: wedding planners. One of the reasons is the wrong idea people have about them:
1. "Wedding Coordinators Are Expensive"
Many couples now go DIY with their wedding preparations to save money, especially hiring wedding co
ordinators. They mistakenly believe that such services are costly.
In reality, couples can now choose a variety of wedding coordination packages. For example, they can already hire a day-of-wedding coordinator instead of opting for full service. In this setup, a coordinator steps in only a few weeks before the wedding. Their role is to ensure the couple has everything they need, and they don't need to worry about anything on the day itself.
Wedding coordination can also be an investment than an expense. These people are professionals with years of experience and knowledge. Their inputs can be valuable, and they help couples avoid costly mistakes.
In the end, it's about getting the best value for money. When couples achieve that, wedding coordination stops being expensive.
2.  "Wedding Coordinators Are Controlling People"
These coordinators are there to help, not to take over the wedding. Couples are free to choose the people they like to work with. They may even bring their team. If they still don't have any vendor, coordinators can seek them out.
Coordinators can recommend, and they may sometimes insist if they think there's something better for the couple. Still, no one becomes part of the wedding unless the couple approves them—they will always have the final say.
3. "We Don't Need to Do Anything! Wedding Coordinators Can Already Handle That"
Wedding coordinators can only do so much for the couple. For example, they cannot file for the marriage licence on their behalf. They also cannot run errands or ask them to convince individual family members to attend the wedding. However, they may help solve some of the everyday worries couples have of their wedding:
Erring friends and family members – Wedding planners can help assign tables, so enemies don't end up sitting beside one another.
Venues and catering – They can suggest locations and food services using their extensive industry connections.
Budget – The best wedding coordinators help couples achieve the wedding of their dreams without leaving them broke after.
4. "It's Okay! We Can Hire Wedding Coordinators Anytime"
The best wedding planners avoid dealing with so many clients at the same time. Otherwise, they can exhaust themselves, and multitasking can make them less efficient. In other words, they cannot provide the top-notch service couples need.
It's also not ideal to bring in a wedding coordinator so close to the big day. Experts suggest that couples plan between six months and a year. It allows them to choose their suppliers correctly and avoid rash decision-making.
For those hiring only a day-of-wedding coordinator, they may need to hire the service at least a month or six weeks before. This timeline will give the planners sufficient time to understand the needs of the couple, tie up loose ends, and complete tasks necessary to achieve the perfect wedding.
Weddings will always be about the couple's wants and needs, but it also doesn't hurt to get help for one of the most stressful events in their lives.