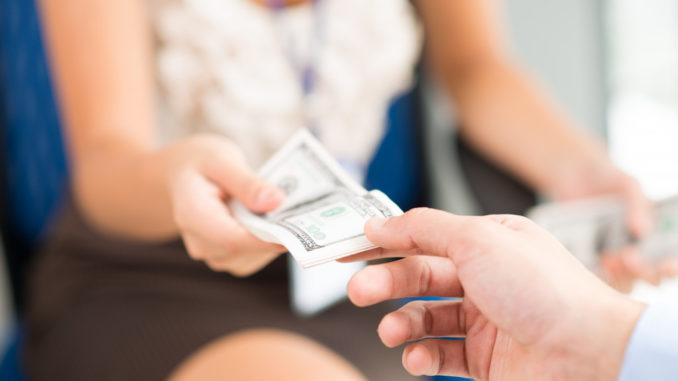 Stress is a constant in every adult Singaporean's life.
A study released in 2019 revealed that 92 percent of all working Singaporeans are stressed, higher than the global average, which was at 84 percent.
And it has an impact on public health. Over 2 million visits to the doctor each year are for chest pains caused by stress. An additional 240,000 people are sent to hospitals for stress-related illnesses every year. It costs the economy around S$3.2 billion (US$2.342 billion), which is about 18 percent of the entire country's health expenditure.
Work is a major cause behind high levels of stress among Singaporeans, but other factors lead to mental health problems. When a person goes through financial challenges, such as loss of income or debt, they can also experience high levels of stress.
Debt Among Singaporeans
Singapore has been successful at curbing outbreaks of Covid-19 in the past year, but it was not immune to the economic impact of the pandemic. Like most countries, Singapore went into recession. Job losses happened across most sectors, leaving many without a source of income. The unemployment rate in the country rose during the pandemic to 3.6 percent, the worst in over a decade.
Young Singaporeans found themselves borrowing money to support purchases. The Buy Now Pay Later scheme has been popular among young people. Others, however, are taking advantage of low interest rates to fund major purchases.
Unemployment and lower earnings are two factors driving the increasing debt among the under-30 crowd. Some of them are also investing in devices and equipment to improve their home offices during lockdowns.
While credit card delinquency has been low among Millennials and members of Generation Z, the number of those taking on personal loans has increased. Moreover, the rate of missed payments is the highest among all age groups, with 5.89 percent struggling to meet deadlines. About 0.68 percent of young borrowers cannot pay the loan at all.
Loans for automobile purchases are up for 20-something Singaporeans, too. Many are overestimating their financial capabilities and buying a car before they are ready.
Singapore has a borrowing limit to prevent debt from growing too high and plunging a person into financial ruin. However, being in debt can still cause high levels of stress.

Stress from Debt
In the United States, a study revealed that about 40 percent of consumers feel that their debt, particularly mounting credit card bills, affected their general happiness. About one-third of Americans also said that it had a negative impact on their standards of living. As many as one in five shared that it had caused them health problems.
Previous research has found that debt triggers stress. It manifests in symptoms such as sleeplessness, inability to focus, and constant worrying. Sometimes, it leads to physical ailments, too, or exacerbates existing pain.
Stress can significantly lower a person's quality of life.
Relief from Debt, Relief from Stress
Stress is natural during a financial crisis, but it should not be. Usually, creating a plan to repay debt, even if it seems impossible, can create a sense of control and, therefore, reduce stress levels.
People who are in debt should identify steps that they can take to pay off their balance. This might involve budgeting to reduce expenses and have enough money to place toward debt repayment. They can also sell items around the house that they no longer want or use to repay debt.
Those who are in debt from multiple lenders should consider debt consolidation loans to make repayment easier. Instead of sending increments to several lenders, the borrower will only pay one. This often leads to lower interest rates, allowing them to pay off debts with high interest rates such as credit cards. It prevents the interest rates from accumulating.
Moreover, it can protect a person from getting a low credit score caused by debt and delinquency. Having a low credit score will deny them access to financial products, including getting a mortgage, in the future. However, by consolidating debt, the borrower can avoid the unpaid balance from affecting their credit score.
In addition, borrowers should negotiate with their lenders. Most major financial institutions will help borrowers repay their debt by developing a manageable repayment plan.
Being in debt causes tremendous levels of stress, but it can be addressed. By creating a plan to take on and repay those debts, the borrower can stop struggling with the symptoms of stress.