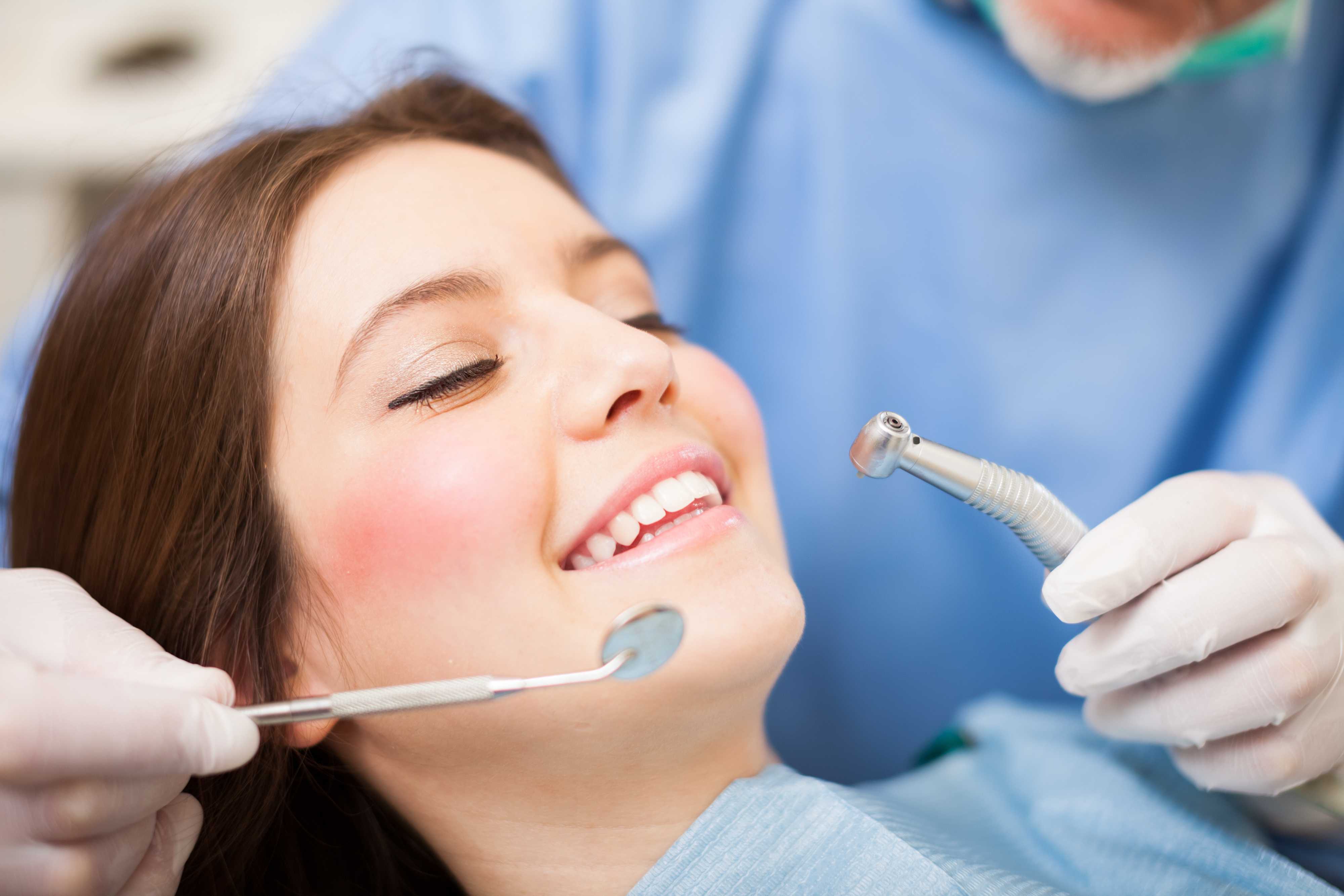 Everyone wants to have a healthy happy smile. Even if you take excellent care of your teeth and gums at home, you still need to see a dentist regularly to achieve a healthy smile. Your dentist can check for problems that you may not see or feel. Visiting the dentist for a routine check-up is important to ensure that your mouth stays healthy and if any problems do arise, they are treated early. Leaving dental problems untreated for a long time could make them far more difficult for the dentist to treat.
Initially, the dentist will ask about your general health, if you have encountered any problems with your mouth, gums or teeth since your last visit and if you are taking any medication. The dentist will then examine your teeth, gums and mouth. They will check for any potential gum disease, plaque and tartar build-up and will conduct a mouth cancer screening. The dentist may also check your jaw to ensure that you are biting correctly. Head and neck areas are also examined for any swelling or tenderness, which can be a sign of an infection or disease. This comprehensive care is available at most dental practices, including RP Advanced Dental Centre in Hampstead.
What else can they do?
A dentist is also qualified to advise on your diet, smoking, alcohol use and teeth cleaning habits if they are affecting your oral health. If the dentist considers that further treatment is needed, they will explain the treatment to you and provide you with a treatment plan. They may also refer you to a dental hygienist, who can give teeth an in-depth clean.
How often do I need to see a dentist?
After your check-up, the dentist will suggest a date for your next visit. Many patients assume that they need a routine dental check-up every 6 months. However everyone's dental health is different and your dentist will recommend how frequently you should visit, based upon potential future problems. Also, certain life events, particularly those that cause stress or illness can cause changes in your mouth and even increase your chances of infection. This could mean more frequent visits to the dentist will be necessary.