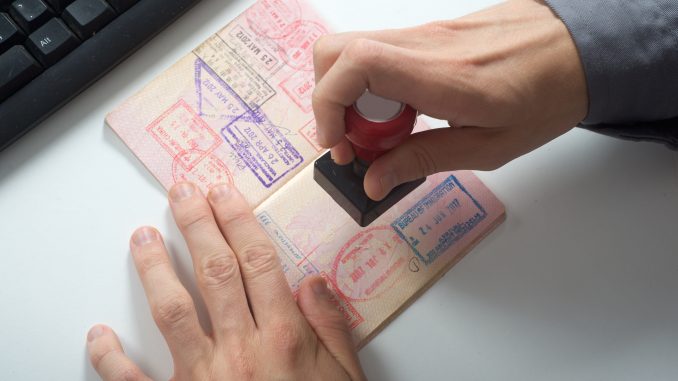 Is stamping one of your old hobbies, or are you trying to create interest in stamping? Creating stamps using paper crafts is among the new things that have gained popularity among creatives. Fortunately, there are many supplies that allow creative people to bring their ideas to life. Among the many items you need, the most critical one is the kind of ink that you will use. Not only are there different kinds of ink colors, but there are also different kinds of ink. Each has a different application. As a first timer, it can be confusing to choose the right kind of ink. The basis for choosing the right ink is the material you will be working on and the desired result. Try different kinds of ink, and over time, you will know the right kind of ink to use and when. However, before then, here are the different kinds of ink you can find and use in creating seasonal stamps:
Dye Ink
This type of ink has been in the crafts market for the longest. It is available in ink pads, both large and small. Small ink pads are ideal when you want to test the look and result that you will get. Also, dye inks have different pad surfaces such as linen. You can find multiple types of dye inks with varying properties.
Distress Ink
This type of ink falls in the category of water-based inks but has unique properties. This ink dries at a slower rate than water-based inks. Hence, it is ideal for embossing applications. It reacts to water, and that allows for multiple embossing techniques.
Pigment Ink
This ink has glycerin as a base, and that contributes to the thick consistency. Unlike dye inks that are transparent, pigment inks have opaque characteristics. These inks are available in spongy pads to enable users to pick the ink quickly. Due to the thick consistency, the inks dry quickly and require often refilling. Pigment inks are ideal when you want to stamp on card stocks. Stamping light colors is still effective even if you stamp on dark stock. These inks are also resistant to fading and great for scrapbooking. You may, however, need to use heat setting for completely dry results and need to stick on porous surfaces.
Waterproof Dye
This uses different bases that ensure that you can use it for watercolor painting needs. You can use it to color over the surface once it is dry. You can also use it when creating line images, which you need to color later. However, you may need to use special cleaners if you want to eliminate the ink from your stamps.
When creating seasonal stamps, you will be putting your creativity at work to produce masterpieces. Even then you need the right tools to bring the ideas in your head to life. Make sure that you have your tools in place to avoid interrupting the creative process. A shop that deals with craft tools and supplies are the best places to shop for your items. You get to see multiple items that you may need and shop the different items in one go.