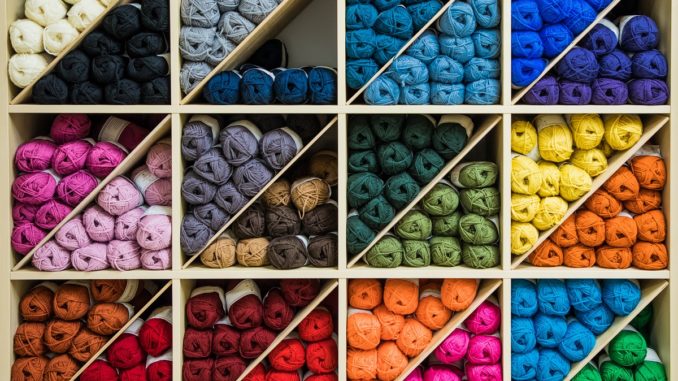 People who love DIY crafts have a huge opportunity to sell their finished products online or even just to their supportive family and friends. By creating something unique and hand-made, you can attract customers who are looking for one-of-a-kind items that they can give as gifts or decorate their homes with.
However, figuring out what to make and sell can be a little tricky. What can you offer that 500 other people aren't already promoting online or selling in quaint and trendy boutiques?
Artistic souls, take heed. Here's a list of simple, quirky and low-cost DIY projects that you can make and turn into a business.
Bath bombs
Bath bombs were invented by Lush back in 1989 but their popularity hasn't fizzed a bit in the past three decades. Today, the market for these delightful bathtub potions is stronger than ever, thanks to the products' remarkable cleansing effects and beautiful spirals of colour.
Lucky for you, the materials that go into bath bombs aren't expensive. The basic ingredients for these fragrant bombs are baking soda, Epsom salt, corn starch, citric acid and essential oils. You may customise the bath bombs with various fragrances, colours and glitter so that when they hit the water, it will be an explosion of scents and visuals.
Resin jewellery
Resin has taken the arts and crafts world by storm with its ethereal swirling beauty. You can make just about anything with this versatile material, from stylish resin platters to cool and trendy pendants. The best thing about the latter is that you can make them in the comfort of your own home.
To make your own resin pendants, you will need some simple tools such as epoxy or casting resin, disposable cups or latex moulds, wooden sticks for stirring, disposable gloves, a blow dryer and resin fillers. Your resin fillers can be anything: studs, glitter, dried flowers, feathers, pieces of jewellery and cute trinkets. For bracelets and necklaces, you will have to attach a metal loop to each of the pieces.
Handmade soap bars
Handmade soap has character. It's comforting in ways that manufactured soap can never be. Commercial soap sold in drugstores is often made with chemical detergents, synthetic lathering agents and hardeners. These components can be irritating or drying on the skin.
Handmade soap is created with oils, lye and natural ingredients that help nourish the skin. They're perfect for people who are sensitive to chemicals or for those who simply want to pamper themselves with a bar crafted by careful hands.
Additionally, more consumers want to use safe and organic cleaning products on their bodies. Selling handmade soap made with natural ingredients will be a sure hit among eco-conscious individuals.
Painted canvas tote bags
Hand-painted totes are stylish accessories that allow people to show off their personalities. If you have a knack for painting, try turning canvas totes into veritable pieces of art. You can either paint on the bags with your own ideas or accept customised orders and commissions. Or you can do both!
When it comes to painting on canvas tote bags, you have a handful of paint options. You may use acrylic, oil, fabric or watercolours. If you are new to painting on canvas, go to a specialised arts and crafts shop. Seek advice from a professional regarding the best fabric paints and you can even show the type of canvas bags you want to turn into works of art.
Today, more consumers are moving away from mass-produced goods to those crafted with love and care by creative individuals. Whether you've been making DIY crafts for years or it's something new you'd like to pursue, get inspired with the ideas above and start your own passion project.