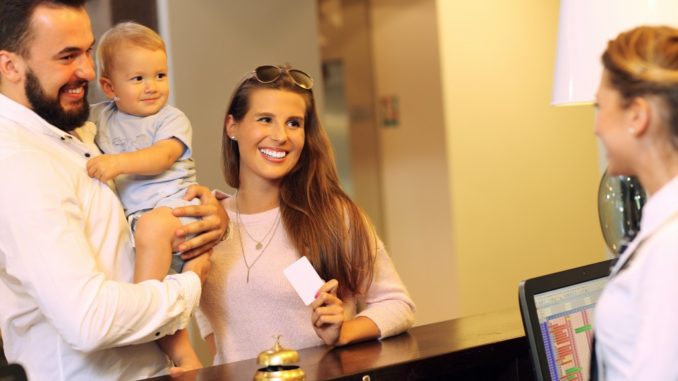 There's a reason the concept of renting a whole house or apartment has become a popular choice for many travelers. Not only is it cheaper, but it also offers more space and amenities that hotels just don't. But for so long, people have it the other way around. The reason hotels price their rooms much steeper than full apartments is that you can do so much more than sleeping and taking a bath there.
Even the affordable but good hotels in Seattle or any other city will provide amenities and features that you just won't get from staying in a rented apartment. The first thing that you need to do when you want to maximize your hotel stay is to learn how to ask. Call the receptionist or the concierge and ask if certain amenities and items in your room are free. Not many knows that some items in the minibar, for example, are priced reasonably well.
Enjoy the Buffet
Most hotels will give you complimentary breakfast buffet coupons. If you're staying by yourself and have two breakfast coupons, ask the receptionist if you can use the other coupon for lunch or dinner. This way, you'll save more cash as you won't have to dine out anymore and you still get to enjoy hotel-quality food. Most hotels will allow this since they're expecting two people to occupy your room anyway.
Get a Massage
It might be more expensive to get a massage in the hotel, but the experience is well worth it. In-room massages are great because you can fall asleep and not worry about your things lying around. Hotels are equipped with CCTV cameras, so your masseuse knows too well that they will get caught if they try to take some of your things. You can get a massage in peace.
Celebrate in the Hotel
Stay before, during, or a day after your birthday or anniversary and let the hotel concierge know. The hotel will either give you a free upgrade or a birthday cake made by their pastry master. Either way, you're going to have a great time enjoying the perks of celebrating in the hotel.
Work from the Hotel
One of the great advantages of the Internet is that it allows anyone to work from everywhere as long as there's a good Internet connection. Seeing that it's a hotel, you can be sure that it has a steady network connection. You can work from your hotel room and feel like a CEO even if you're not. If you're on a business trip, charge everything to your company, even the massage and extended Internet service. There's nothing like working while in your fluffy, cotton-soft robe to feel like royalty.
When you enjoy your hotel stay, make sure to tip the staff and remember their names or at least the room number where you stay. Leave a positive review on their social media profiles so that the hotel will continue providing such excellent customer service. The next time you reserve a room there again, ask for the same room if it hasn't been taken already.