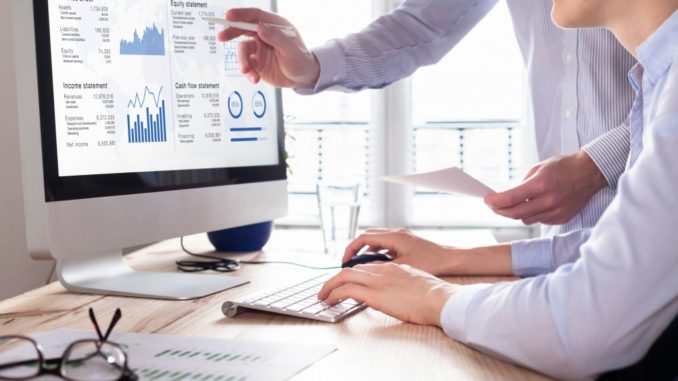 A company's annual report reflects what the company has done throughout the past year. Most of the time, it will show the company's status financially and its movement for the year. It is usually required for companies to present such a document for proper auditing.
This document is often given to shareholders, investors, donors, and other parties the necessary information they need to keep them informed. However, while the general idea of an annual report is to relay information, why not have fun with it and plant some fresh ideas and designs for it?
Nobody likes looking at words and figures for what may seem like a whole novel's worth of pages and words. So in this guide, we will be sharing some tips on how you can make your annual report much livelier and less grey and bland.
Choosing different typefaces
You may have already seen several fonts and typefaces to choose from when typing a document. Usually, we often use something like Times New Roman, Arial, or Georgia for our writing. But when it comes to your annual report, why not switch things up a bit and use something entirely different from the usual picks?
And no, this does not mean choosing something like Comic Sans. Choose from a selection of Serif and Sans Serif to better design your report. However, the general rule is to keep your font choices to a minimum.
So, stick with the regular typeface like Calibri for general text, and then use something bold like Helvetica Neue or Segoe for headlines or quotes. It will take a while before you get the hang of pairing two or three fonts together, but once you do, you will have a better-designed annual report because of it.
Mix and matching colors
Once your fonts are all in place, why not play around with the colors of your design? Your annual report should not all be text and numbers, you know. When showing graphs and tables, why not use some bold colors to emphasize its importance better?
Or when putting your paragraphs in order, try putting them on a rectangular colored block to highlight it from the rest? You can do all of this and more – just make sure that the text and numbers are readable. But be mindful of your colors as the colors you see on your screen may not be color accurate.
Have a professional look at your design and maybe offer some suggestions or corrections. You can contact anyone from a site like action-mailing.com for more information and quotes.
Playing with space
Space is something that designers should know how to use. People with no background in design will probably just want to cram every bit of information onto a page to maximize space. While that maybe be cheaper to print, it will be a pain to read and digest.
People need time to digest all the information that you are throwing at them. You need to design a report that has enough breaks and gaps to give every piece of information the attention it needs.
Do not let your annual report by overlooked by the people or be used as paperweights. Your company has worked hard to share this to the public – so make sure that it looks presentable.