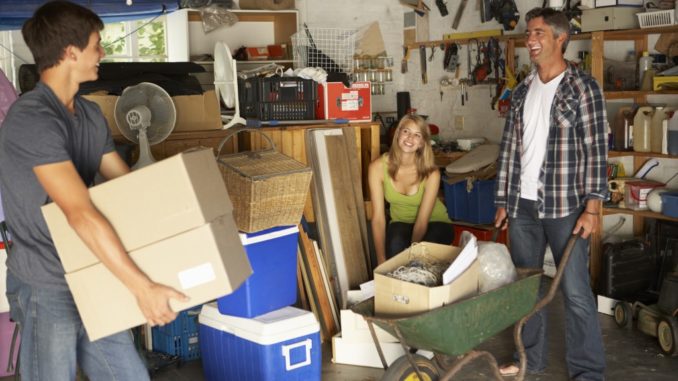 In our world, where efficiency and productivity reign supreme in the workplace, we've become desensitized to the mess intensive work can create. And whether we'd like to admit it or not, we've all become a victim of growing some sort of tolerance to piles of clutter.
However, with most of us required to work from home due to safety reasons, the masses are just now noticing this major issue, and it is severely hampering their workflow. And since your home has essentially become your workplace, for the time being, getting away from the stresses of work is no longer as simple.
So, we don't blame you if you find yourself struggling to maintain the same pacing in work as you would in your usual office. What we do want to address is that you need to take action. You can't afford just to snooze off right after work back on to your bed. We must adapt and take decluttering into our own hands.
And if the stress hasn't gone to you yet, here are some benefits you can expect from tidying up.
Increases Productivity
Believe it or not, the level of cleanliness in your workspace holds a significant impact on the amount of work you get done, and to some extent, even the quality. And while we've all read that a messy work table often reflects that someone is working hard, this doesn't count as an excuse for things to remain unorganized.
On that note, taking the time to fix things up even a bit will significantly help with your productivity. It clears up space, gives you more room to work in, and allows your arms the freedom to move around.
Helps Improve Focus
While all messes are not created equal, they all achieve the same negative effect—stressing you out and making you feel irritated. Stuff lying all around the place forces your mind to wander and think of other things, thus, severely reducing the amount of focus you can dedicate to the task at hand.
This is one of the key reasons you should always include the process of tidying up in your work. It will prevent your brain from jumping to one pile of papers to the other, and allow it to put all its power into getting the job done.
Simple Home Improvement Ideas
While planning a full-on renovation of your home with the help of a professional building contractor sounds like plenty of fun, let's first think of the basics. If you're looking to take your decluttering up a notch, then you will definitely want to start with some simple home improvement ideas. There exist a wide selection of projects you can choose from that offer the same benefits of decluttering, but with much more satisfaction.
Do a Thorough Cleaning
Sure, it may sound repetitive to keep hammering down on the idea of cleaning, but we can't deny that it plays a fundamental role. However, unlike cleaning your workspace, when we say a "thorough" cleaning, we mean business. This means you'll need to tackle some areas you often pass up on your average cleaning duties.
Bathroom: It's the place dedicated to washing and keeping us clean, but this puts it at great risk of building up so much grime, dirt, and debris we gather up each day. And that's not even mentioning the toilet!
Kitchen: It's the place where we cook and prepare all our meals but also the room that's filled with the most nooks and crannies for things to get lost and dust to hide. Food debris can easily get under the refrigerator, and grease builds up on stoves.
Living Room: This is where everyone comes together, from movie nights to simply hanging out—anything and everything can happen and end up in here. Mess tends to accumulate here, which makes it an excellent target for cleaning.
Try Some DIY Projects
Apart from taking your cleaning up a notch, you can also indulge yourself in some Do-It-Yourself projects that are inexpensive and satisfying.
Painting Old Furniture: From old cabinets to shelves, painting is a great way to breathe new life to antique items. Plus, this gives you more freedom to design your rooms according to the aesthetic you're trying to achieve.
Bathroom Makeover: Like trying out new bathroom light fixtures or installing a brand-new mirror, there's plenty to be enjoyed from doing a bathroom makeover. This gets you the chance to give yourself more space for storage or maybe even an entire overhaul.
Simple Landscaping: From tending to a garden to changing the path to your door, simple landscaping can vastly improve how your house looks and maybe enhance its value. Aside from flowers, you can even choose to grow some fresh veggies at your backyard.
In this fast-paced society, we can't let ourselves be carried away. Take the time to step back, give some to yourself, and fix things up. Not only will this help your state of mind but also propel your productivity forward!