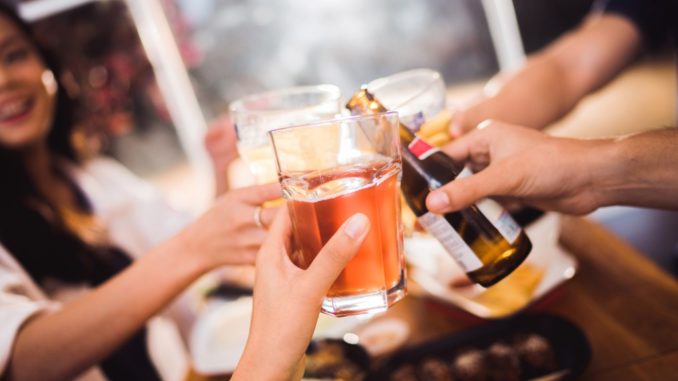 You started as a real estate agent several years ago. Now you own a mortgage company. With the resurgence of the real estate market and restored consumer confidence, your business is stable and continues on an upward trend. You're now servicing potential homebuyers in Florida communities that include, among others, Naples, Fort Myers, Bonita Springs, Cape Coral, and Punta Gorda.
You live in Miami, and you're still amazed by how alive the city is, especially with all the clubs, bars, and restaurants. You want to venture into another business that will be a good match for the city's lifestyle. You saw an episode of a reality TV show about an undercover billionaire deciding whether to consider a coffee shop or a microbrewery business. You think that microbrewery could be your next business venture. How can go about setting up a microbrewery or craft beer business?
Here are a few things you need to consider:
An Overview of the Craft Beer Industry
The craft beer industry in the USA is currently experiencing significant popularity. In 2018, the sector registered $7 billion in revenue, with a stunning 11.8% annual growth rate for the past five years.
You might have the right idea as the competition might not be too tight, with fewer than 6,900 businesses operating in the country.
How to Start
You will be joining many professionals who ditched their original jobs to pursue their passion for making craft beer. There's fun in it but buckle up as there are plenty of sharp curves to navigate. Here are a few things you need to know:
Know your beer. You need to know the basics of making craft beer or the art of brewing. Different ingredients go into different kinds of beer, so you need to be well versed in this. You need to either learn the fundamentals yourself or hire someone who knows about them.
It takes time. Not the brewing process but getting your business off the ground. Even with the capital in place, the equipment purchased, and a plan put together, it might still take you more than a year before you can start operation. The main reason is that the industry is heavily regulated, and with it comes all the relevant paperwork. The running around to comply with the requirements may cause you delays. Factor this into your timeline.
Capitalization and Equipment. Apart from planning, this business requires substantial capitalization. Make sure that you are in it for the long haul and that you are passionate about the company. Pre-owned brewing equipment can be bought for around $100,000, but brand new ones can cost up to $1 million. There's a whole list of items that include, among others, fermentation tanks, kegs, boilers, and bottling and canning lines.
Your brewery location. You need to find a home for your brewery. The size will depend on the scale of production you want to achieve. You want to keep it local and focus on a smaller market or niche. The cost of rent will draw significantly from your capital. Then, you have to budget for the cost of renovation appropriate for brewing beer.
Distribution channels. Research properly your area and identify ways you will distribute your beer. You can supply the many bars and restaurants in the city. You also need to have your brew available in groceries or convenience stores. Establish rapport and build partnerships with businesses that will carry your product.
It's an expensive venture, and you might consider raising funds for it. Think about your marketing strategy and emphasize how your brew will be different from the rest.