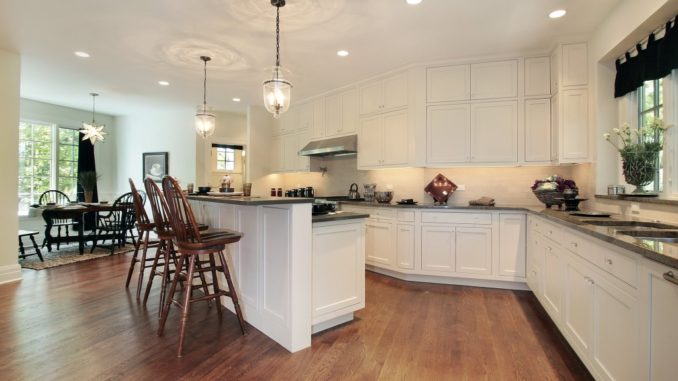 Anyone can make mistakes. No matter how closely you follow the latest trends, there will always be better ideas that can improve your design. Space layout is no exception to the rule.   Although your space doesn't fit your taste, there's a chance that you're only clueless on how to work it out. Things may be a little off now, but it certainly is workable. So, to help you get on the right track, here are some decor mistakes that you should remember to improve your creativity:
Mistake #1: Placing all your furniture against the wall
Most people assume that putting the furniture up against the wall is a great idea, especially when you have a small space. After all, doing so gives you more space for walking around. But on the contrary, putting it against the wall is doing the opposite effect.
Some experts say that some furniture pieces look better if you put them at the center of the room. If you're designing your place on your own, then it's best to try something new and think of ways that can warm up your space.
Mistake #2: Having a huge dining table
You may be passionate about hosting parties at home. But it doesn't mean your dining table must occupy your entire dining or kitchen area. If you're planning to host a lot of events, it's best to use benches instead of dining chairs for seating. Benches don't occupy as much space compared to dining chairs. You can also have these designed as extra storage spaces, too. You can easily slide them underneath the table when no one is using them.
Mistake #3: You have a kitchen full of open shelving
Open shelving is pretty to look at, especially in pictures. But unless you're great at arranging shelves, it's best to include a few closed storage items. Having a beautiful kitchen countertop made in Salt Lake City won't salvage a poorly designed kitchen.
Meanwhile, if you don't have any upper cabinets, then it's best to consider having glasses and dinnerware that you can stack up to make them look tidy. If you have the budget to get a few renovation projects done, professionals recommend working with an expert to get the job done right.
Mistake #4: Having a massive bed
Having a huge bed is excellent, especially after a long, tiring day. But if you have a limited bedroom space, then sizing it down is the best option. You can also consider placing your bed right at the corner. Ensure that both sides are against two of the walls as well. In addition, consider getting rid of your nightstands and replace them with wall-mount sconces.
These are only a few design mistakes that you should consider when designing your space. Although it can be fun, the entire process can be tedious. That's why it's best to work with an expert so that you'll know the things you should do and avoid. Even more, you'll have someone to ask for tips in case you need them.