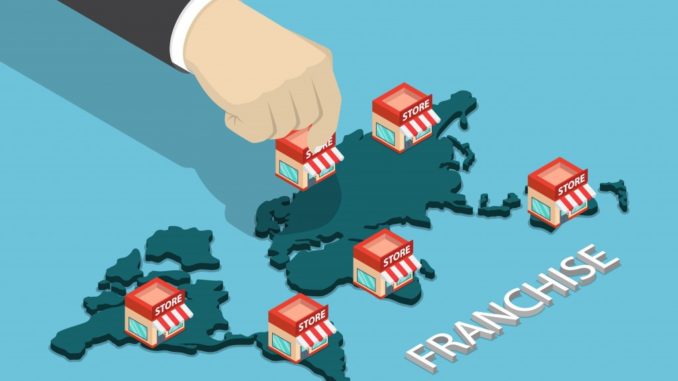 There are approximately over 900,000 franchise businesses in the United States. That means one out of 12 businesses is a franchise. Success rates for these businesses are greater than 90%. That's why it should not come as a surprise that the franchise industry ended at around $757 billion in worth in 2018.
If you're one of those business-minded individuals who have their eyes set on joining a franchise or have already purchased one, the road ahead could not be more exciting. After doing your diligent research, exploring all options and investigating all the legal aspects, it is not yet the time to settle in.
Two vital aspects to consider before launching a franchise are marketing and hiring. Successful marketing builds the much-needed momentum to increase brand visibility and promote positive reputation, most especially during the business' infancy. Any marketing efforts, including social media marketing for franchises, provides many core business functions that are essential to a business' success.
Similarly, investing in the right team members to represent the brand is another top priority for a new franchisee. Employees are your front liners. Recruit wisely and value your employees. Nothing is more detrimental to a franchise than disappointed employees and high turnover rates.
Common Mistakes from First-time Franchisees
Underestimating the time commitment
Operating under the banner of a franchise means having the proven processes and programs needed to help get your franchise business started. However, learning the business still requires a huge investment of your time, dedication, and hard work. Buying a franchise should never be considered an easy option that involves less time and effort.
Many new franchisees fail to set up a good time management plan. In the early days of the business, perhaps it can all be too easy with the excitement of starting a business. But all the enthusiasm can quickly burn out without an effective work-life balance to help owners and staff remain focused and motivated.
Buying a franchise to "be your own boss"
Undoubtedly, one of the biggest benefits of joining a franchise is its offering of a streamlined opportunity to enter business ownership. Technically, you will be the boss of your branch. But it is important to remember that you do not really hold the reins. Franchisors develop set processes and procedures for a reason, and it is part of your responsibility to follow these guidelines.
Forgetting about teamwork
In the context of buying a franchise to do your own thing, many first-time owners fail to engage with the franchisor and other franchisees for support. Engaging with your teammates is especially helpful during the inevitable roller-coaster first few months of operations. The whole purpose of a franchise model is to provide a stable platform and a steady stream of brand-loyal customers for new business owners. Joining a franchise means becoming part of a wider team. This makes it easier for new business owners to get a leg up in the competitive business landscape.
Joining a franchise business model may seem like a simple way to run your business. Yes, it offers a wide variety of advantages, but running a business is rarely simple, even in the franchise world. Before taking the plunge, do the homework, choose your team wisely, access the support and advice on offer. It should quickly be your time to sit back and settle in.