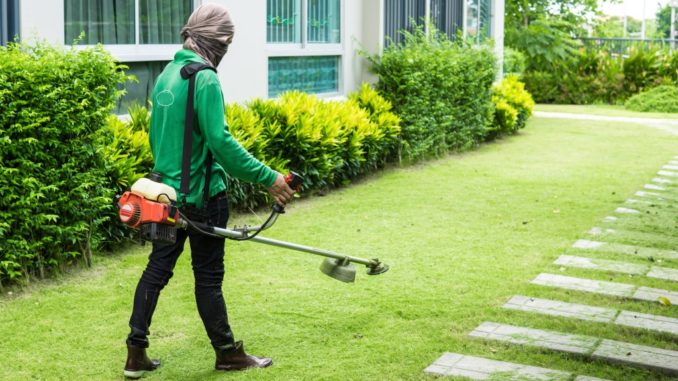 It's the middle of Spring here in Sandy, and while summer is still a few months away, the warmer weather we're experiencing now is a much welcome change from the freezing winters that kicked off the year. The cold can do a number on your landscape, as problems like snow mold and damage from pests seeking comfort in your soil. If you haven't checked on your lawn during winter, now's a good time to start. Just make sure to avoid these mistakes.
Watering It Too Much
Overhydration is a problem that most homeowners are guilty of, especially when the weather is getting warmer. In fact, researchers from North Carolina State University say that people put about 50 to 100% excess water on their grass. This leads to shallow roots and weak grass that is vulnerable to diseases and infestations. The same team (composed of professors and agriculture professionals) studied the best way to water a lawn.
They used over 40 plots of grass in a golf course, a variety of sprinklers for watering, and sensors to measure soil moisture. They used another system that utilized weather data on some plots as well. The results found that the system that was based on soil moisture was most efficient. They even concluded that watering only twice a week could work.
An article from the Pennsylvania State University called "Principles of Turfgrass Irrigation" even said that that the best way to hydrate your plants is watering deeply when they begin to wilt. It also stated that sprinklers should give out an equal amount of water in its area to ensure that every part of the lawn gets consistent hydration. If you suspect that the sprinkler system in your Sandy home is broken, have your sprinkler valve repaired immediately.
Ignoring Snow Mold
Pink and grey snow molds are the most common and most destructive diseases that attack grass during the winter, according to the disease management section of agriculture information newsletter "Turf Grass Trends." They're fungi, which grow quickly during the cold season, leaving patches of your lawn looking lifeless.
Though your grass may recover once the sun and wind dry it out, killing the organisms in the process, it's still important to rake out the dead debris and let your lawn gradually grow. To prevent this from happening again, a fact sheet about snow mold from the University of Massachusetts-Amherst says that you should lessen fertilization during late fall to avoid fostering any fungus when the first frost comes.
Being Afraid of Herbicide
Running an all-natural turf is fine, but there will come a time when you'll be frustrated with all the weeds that leech off your grass. Now should be the time to welcome herbicides into your garden. Famous brands like Roundup are well-known for offering safe but effective weed-killing capabilities. These products usually have the type of weed they target on their labels. Do your best to spray them on weeds without accidentally spritzing the grass or other plants surrounding it. If you want something more natural, vinegar can be used to get rid of small weeds that haven't developed strong roots yet.
Maintaining your lawn is difficult after it went through harsh conditions caused by winter. It needs a little elbow grease and time to get right. However, you'll be rewarded with a pristine bed of grass that matches the beauty of spring. Totally worth it.