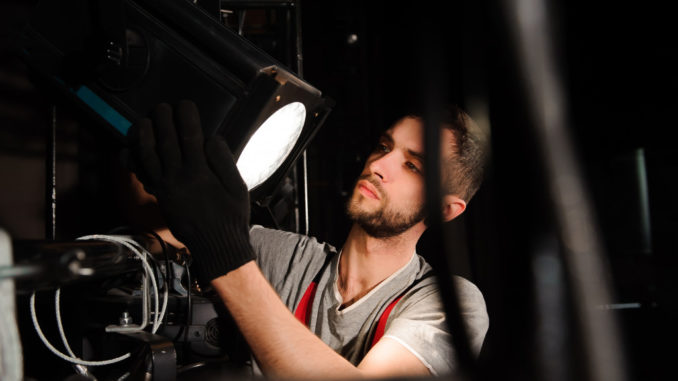 No one was prepared by the wrath COVID-19 brought. The world abruptly stopped. Businesses shut down that brought hardships and financial struggles. The staggering job loss figures from the US Bureau of Labor Statistics prove how the pandemic negatively impacted everyone.
Thanks to vaccines, the world is gradually trying to catch up. Industries are slowly resuming while businesses are reopening. Some industries still can't return fully. Some may not even be able to come back anymore.
But which industries are surely going to thrive in a post-pandemic world? Let's check out some of them.
Live events
From music festivals to basketball games, live events will never be complete without a jam-packed audience. Live events saw their downfall during the rise of COVID-19 cases. A lot of popular music festivals have been canceled. Sporting events limited their audience numbers. But it looks like the industry is recovering. Lollapalooza 2021 alone has recorded about 385,000 attendees despite the Delta variant scare.
What more if we've already contained the virus? Live events and shows are going to thrive after the pandemic. Just consider how many people missed attending live events. If events could sell tickets like hot pancakes today, they would sell more after the global pandemic.
Lodging
The hotel and rental industries were hardly hit by the pandemic. A hotel association study suggests that the pandemic has removed more than ten years of job growth. That's like setting the hotel industry ten years back. Limited travel prevented hotels and rental homes from generating profit. But with countries opening up and airline ticket prices dropping, the lodging industry is seeing its big return when the pandemic is over. When people's mobility is not regulated anymore, travels are going to resume. Big cities will start to see a surge of tourists who, at the same time, will find rooms to stay. This brings us to our next point.
Tourism
If people can move without any restrictions, they will surely travel. Being isolated for an extended period has made people miss going places. That's why travels and tours are going to get a boost once we fully contain the virus. Tourism will get more traction once countries lift their quarantine protocols. You'll see people flocking on historic sites like The Great Pyramid of Giza.
Excursionists will go on a cruise to visit Mormon vacation spots. Beaches in Bali and Boracay are going to get crowded again. It's going to happen once local and international travels become accessible to everyone. It's just a matter of time until we see the tourism industry going back to normal.
Film productions
Film productions were very limited during the time of the pandemic. Some were even discontinued. Travel restrictions have also limited the choices of producers for filming locations. Some even had to improvised film sets to finish productions. These are just some difficulties the film industry faces while we're in a pandemic. The health crisis has painfully restricted the artistry of the creatives.
This is why film productions going all-in after COVID-19 is very plausible. The art of filmmaking will see a modern renaissance. Not just that. Productions will be inspired to make more films when local and international cinemas allow full capacity. The lack of moviegoers had directly impacted production outfits, mostly their revenues. Once cinemas are okay to accept more moviegoers, people will start seeing films there again.
Cosmetics
Even the world of beauty greatly suffered from this health crisis. Social distancing protocols made it hard for some salons and barbershops to operate. Close contact restrictions have caused difficulties for hairdressers to do their jobs effectively. It has proven to be very costly since cosmetic teams for productions needed to be tested. That's why the beauty industry will make a return after the pandemic.
It's going to come back stronger when social distancing rules have eased. It will recover when cautions are reduced for barbers and stylists. Eliminating COVID-19 testings for beauty crews will also minimize production costs. This means that more people who work in the beauty industry can get hired.
Watch out for these industries as they make their way back to business. This is a good guide for people who are currently choosing their career paths. Studying for a job that will be in demand for the next few years is a smart idea. This is also great for people who want to start a business after the pandemic. You can consider investing in any of the businesses related to the ones mentioned above. These industries are going to rise in a post-pandemic world.