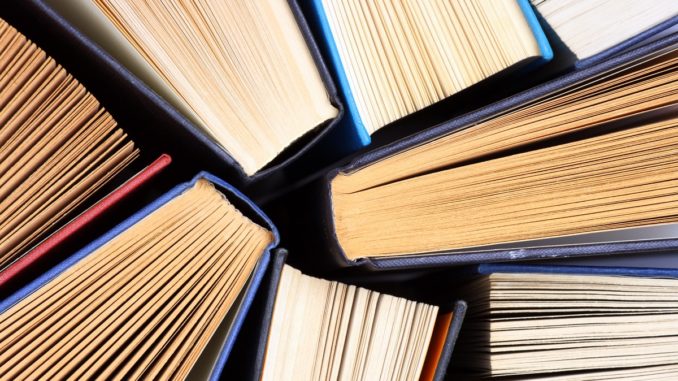 The early days of the pandemic were not kind to independent bookshops. In March 2020, total U.S. book sales dropped by 8.4%, amounting to about $667 million.
However, as consumers shifted to online shopping and booksellers migrated to the digital space, sales have been on an uptick. And with not much to do in isolation (people could only look at the screen for so long), people developed a newfound love for books, which offered escapism in times when they're not allowed to venture beyond their own backyards.
Despite the increase in sales, the hurdles that booksellers face are not over. As more places open up, people might leave their cozy book nooks for a change of scenery. As more entertainment hubs open their doors, book sales may dip.
So, here are a few ways you can maintain healthy sales come 2021.
Sell the Pandemic-Popular Books
All booksellers would agree that it's a terrible time to sell books about travel. Guidebooks, travelogues, and city maps will not be useful to people who are not allowed to move about. These types of reads have already dipped in the advent of digital travel blogging, and they are about to take another hit, thanks to quarantine protocols.
According to many bookshops, the money lies in books that cover topics of self-sufficiency, like gardening and cooking.
Gardening
Margo Baldwin, founder of independent publisher Chelsea Green in Vermont, states that non-fiction sales have been a lifesaver for many indie shops. Speaking to Wired, she claimed that their gardening books are raking in sales, especially a regional best-seller, Gaia's Garden. It's a relatively old book, published over 25 years ago, but it experienced a rediscovery, thanks to the pandemic. With people stuck at home, gardening has become one of the most productive pastimes.
Cooking
Cookbook sales skyrocketed, too. Food Navigator reports that about 54% of Americans cooked more in isolation, while 46% baked more. People have learned everything from parboiling brown rice to making focaccia bread. Home cooking will be the new normal post-COVID-19, and people would need an arsenal of recipes to avoid monotony in the kitchen.
Children's Books
With children spending more time at home, children's educational books are on the rise, as well. According to Wired, many parents have moved to homeschooling, and kids' books sales have increased by up to 80% since March.
Novels
Barnes & Noble CEO James Daunt observes that more people are reading lengthy novels. Speaking to Wired, he says that on average, people buy more thick novels than thin ones. Even classic novels are popular—people stock up on the old, must-read books.
Master the Online Space
Go beyond online ordering systems. This was one of Amazon's strengths — it offered an easy delivery system where customers could easily procure what they want. Today, Amazon continues to be a bookstore giant. It was well-placed to succeed when the pandemic hit.
What Amazon lacks, however, is a niche community of book lovers. While it provides the best customer experience in terms of stock availability and fast shipping, some indie shops fare better in terms of customer loyalty because of their efforts in customer engagements. So as you build a following of readers, use the digital space to engage with customers.
Bank on Your Local Branding
Customers are more supportive of local brands than they have been in the past. As people realize the importance of supporting small, locally owned shops, they are keener to support their neighbors rather than millionaire-run corporations.
Make the most of your branding as a local bookseller. Boost your Local SEO efforts, for instance. This is the SEO that targets a particular location, like your city or region. If you don't have the expertise, you can outsource local citation building and technical SEO.
Hold Events Online
Part of the bookstore experience is meeting authors and engaging with publishers. While isolation protocols still ban mass gatherings, you can migrate your author meet-and-greets to Zoom.
You can also explore literary fiction subscriptions. As more people are building mini-libraries of novels they can read on their leisure time, more bookstores are crafting subscription programs to meet their demands. Those who have experimented with subscriptions say that people are generally receptive to it.
People have turned to reading for comfort during times of uncertainty, and it's a sound choice. Books offer a way to travel to new places without leaving their homes. Books also offer valuable knowledge that would help people tide the pandemic over. Even if there are countless cooking and gardening blogs, nothing beats the in-depth coverage and the comforting feel of flipping through the pages.