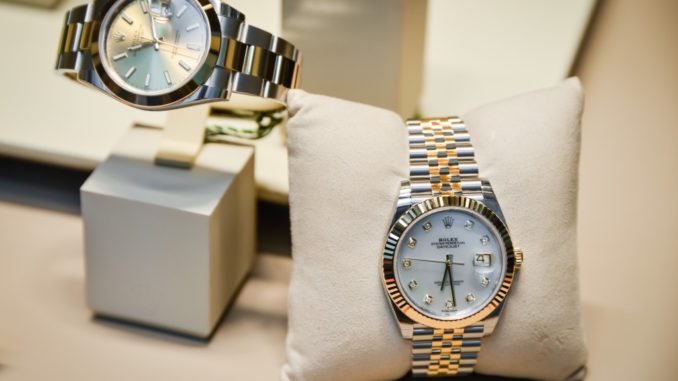 One of the most common causes of watch damage is moisture. It simply cannot be avoided most of the time, especially if you live in a place where moisture is often a problem. Luckily for you, there are a couple of ways you can follow to make sure that your DC luxury watches will not get ruined by moisture. Read ahead as today, we will discuss what those things are.
What are the Causes of Moisture in Watches?
One of the most common causes of moisture in watches is the cold weather during winter. Walking outside in cold weather and then going back inside where the heater is turned up can immediately make your watch fog up. Another thing that can cause it is if you have submerged your watch underwater for too long.
You also have to be careful with getting those non-water resistant watches wet, as this can easily cause your watch to fog up. The water resistance of a watch can also wear out over time, which is why you would have to make sure that your watch stays crack-free to avoid condensation.
How Do You Get Rid of Moisture in a Watch?
There are a couple of things you can do to make sure that your watch will not get fogged up by moisture:
Leave it in a Rice bed.
Now, this trick is not only for wet phones, but it can also work for watches that has fogged up! Remove the crown of your watch then leave it on a rice bed for a couple of hours or even overnight. Check it again in the morning and see if the moisture has been removed from your watch. If not, then leave it there for a couple of hours more.
Put it Under Direct Sunlight.
This can get a little tricky, as watches should not be left exposed under direct sunlight for a long time. However, if it is only for a few minutes or a couple of hours, then the sunlight should not hurt the watch's materials that much. Wipe the outside of your watch before exposing it to the sun to get rid of extra liquids. Then, making sure that your watch is facing the sunlight, leave it in your garden or patio for a couple of minutes until you have noticed the moisture completely go away.
Use a Lamp or a Hair Dryer.
If the sun is not out or you simply do not want to take the risk of exposing your watch to the sunlight for way too long, then you might want to opt for a different source of heat. Use a hair dryer and dry your watch with it for about 10 minutes. Alternatively, you can also place it under a lamp until the fog has disappeared. The fireplace is also a good place to keep your watch for a couple of minutes to get rid of that extra moisture.
If you do not want to try these steps and you simply want to do it the fast and safe way, then go ahead and seek the help of a professional watch repairman. They can easily open your watch, wipe it up with a clean cloth to get rid of the moisture and close it again properly.