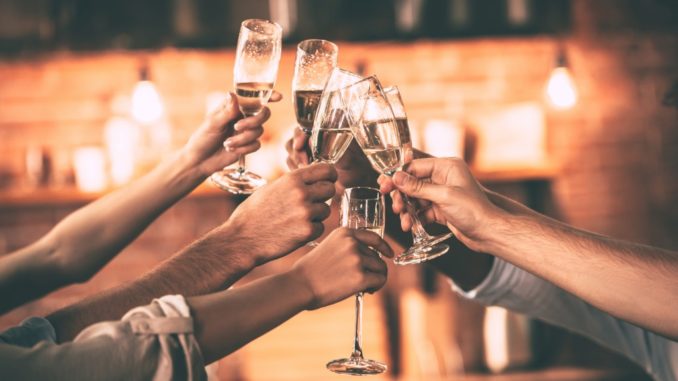 Ever since high school, you've been the organized one in the bunch, always ready with activity and venue recommendations for any occasion. Birthdays? You got it. Teachers' Day? You got just the perfect surprise idea.
High school reunions are unique events that can quickly lead to disaster if not handled properly. Everyone's expecting something outrageously fun, so bring out your best guns.
1. Set up a committee 12 months before the reunion.
Group projects might not have been pleasant back in high school, but you're all adults now. They're bound to be better. First, form a class reunion committee composed of people whom you know will do their part. The committee needs to have the following:
Chairperson – oversee the planning committee, schedules committee meetings, keeps everyone moving forward
Hotel selection committee – this is the guy responsible for looking for the best reunion venue in Salt Lake City
Finance committee – tasked to ensure that you have money to pull this off
Website/Online Presence Committee – tasked with putting up a website or even a social media page for the reunion
Class gift committee – raises funds for a gift to your school, such as a scholarship, donation, or endowments
Setup/cleanup committee – sets things and cleans up on the day of the reunion
Catering committee – tasked to find quality catering services
Activities committee – they're responsible for coming up with activities for the program
Welcoming committee – this committee is responsible for welcoming attendees and ease their "reunion anxieties"
Communications committee – keeps everyone updated on the specific details of the reunion. They're also the ones to collect RSVPs via the website, e-mail, or social media
2. Set a timeline and meet with your committee once a month.
If you want to keep things moving, it's important to set a clear timeline of goals and deliverables. When should the website and social media pages be live? When do you need to book a venue? When should you finalize the list of attendees?
And to keep things in check, hold a live or online meeting with your committees once a month. Be flexible with the schedule since most of you are likely holding a full-time job as well.
3. Decide on a budget.
You and the committee should come up with a budget so that you'll know how much to charge for tickets. Things to consider here are the price of the venue, catering, target number of attendees, decoration, photo booth (if any), and additional costs for decorations.
The budget for the school donation (if you're going to give one) should be separate. The finance committee should come up with a fundraising strategy, such as asking for a small donation from your classmates, holding bazaars, and more.
The key to making the planning process a bit easier is proper delegation. Make sure that the people you assign to each committee have skills and personalities well-suited for the responsibilities. Also, it's important to communicate often with the committee to make sure that something gets done every week.