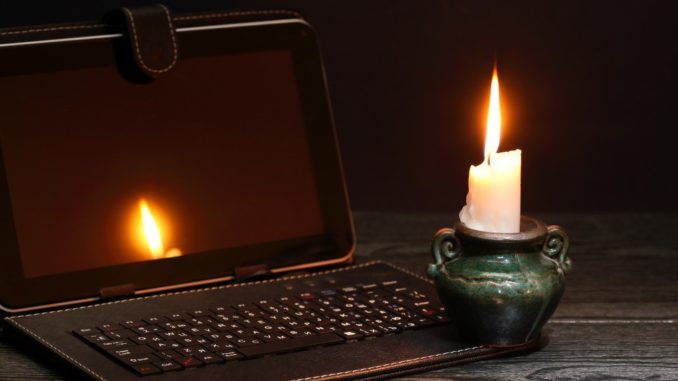 Even when you've done all that you can to ensure electricity in your office at all times, something can still disrupt that. Hurricanes, torrential downpour, and earthquakes are often the causes of power outages. Despite your best efforts, you can't do much but buckle under Mother Nature's power.
Fortunately, there are ways to work around this. For one, you can hire experts in commissioning in Portland to ensure that electricity is working well in your facilities. Listed below are some more suggestions so that can stay productive even in the middle of a power outage.
Use a UPS
UPS is the acronym for uninterruptible power supply. In the event of a power outage, you can use this to save all your files before you relocate to another work area. What you can do is install UPS batteries on all the computers in your office so that when a natural calamity occurs and the power goes out, your employees can still save their files.
A word of warning, though: don't rely on your UPS to let you work for the rest of the day. UPS batteries can last from 10 minutes to an hour, but nothing more than that. So, consider these batteries as a back-up system for your files.
Use the cloud
Your office should also have a cloud storing system. Save your company's files on these servers, which are located in another area far from you. So, when you encounter a power outage, your cloud storage system is still up and running.
If you need to work offsite, you can easily access your files via the cloud and so, there will be minimal disruption to your work.
Use Wi-Fi
If you have the budget, purchase laptops or tablets for yourself and some of your employees who can't afford to have their work disrupted (managers, sales team, et al).
Before your company encounters a power outage, look for a back-up office or a coffee shop where there's power most of the time. Enable your tablet and laptops with Wi-Fi capability so that you can use other venues' internet to keep working.
Use pencil and paper
Sometimes, you'll have no choice but to wait for the power to come back on. When this happens and you're in the office, a pencil and paper will come in handy.
If you were composing an email to your client before the power went out, for example, use a pencil and paper to finish the letter. When the power comes back, all you have to do is copy what you've written and click the send button.
If you can't do anything about the power outage, you can also gather your team and ask them about the progress of each department. You can use this time to assess the strengths and weaknesses of each department and start making changes to improve your company's performance.
Let employees work from home
If your office is the only facility that's experiencing a power outage, then allow your employees to go home and continue their work there. Since your company is using the cloud, they can work anywhere and easily access the files that they need.
Power outages may be a bane to any business. But as long as you've prepared your office for such an event, you won't have to worry about being unproductive when the power goes out.