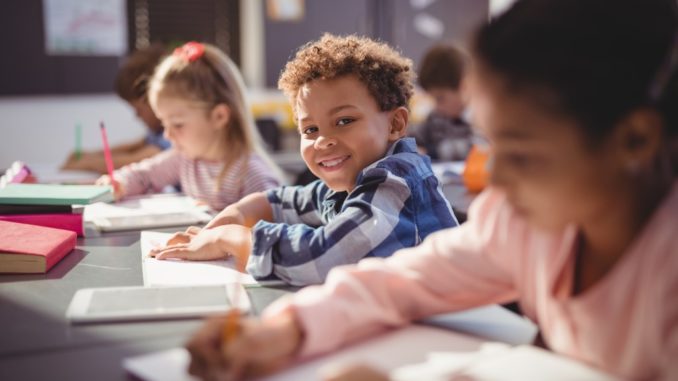 The initial phase of education for children is a requirement. Elementary school application in Gilbert, Arizona and other locations is now made easy for both local and international students. Have you visited your preferred campus for your child to learn more about the school community? This guide will highlight the importance of enrolling your children to an elementary school the proper way.
Applying for Elementary School
Enrolling your children in a school can take time and requires planning. It may also overwhelm you if it's your first time. So, it's better to start the process early. If there are still some questions lingering in your mind, don't worry. Here's what you need to know when you need to apply your children for elementary school.
Preschool
Every parent aspires to provide the best education to their children. If you have a 3-year old kid, she should be on preschool to prepare for kindergarten and elementary school soon. Most preschools accept children beyond three years old as some little ones are having difficulty being away with their parents for the first time — separation anxiety.
In preschool, your children will learn to strengthen their social and emotional skills. It's a learning environment where children can explore, gain a sense of self-worth, mingle with other children, and boost self-assurance. Enrolling your child to preschool is not mandatory, but choosing a preschool that provides high-quality education makes a difference.
What is Your Alternative to Save Money for Preschool?
At the age of 3, every child needs an early learning program. That is why enrolling your kid to preschool is critical as it gives your child an edge over those little ones who do not attend.
If enrolling your child to a private preschool is not your option at this time, you can find a more affordable program for your child. Some states in the U.S. offer free preschool programs to support your children.
Moreover, if you are a stay-at-home parent, you can dedicate time to teach your children. The thing is you are introducing your children to numbers, letters, shapes, colors, and writing their names. You can also find tons of free resources on the internet that can help nurture your children.
Elementary School Requirements
When your child has accomplished preschool education and is ready, your next step is to provide your child with a higher level of knowledge and experience — letting her attend grade school. Elementary education is the initial stage of compulsory schooling.
Enrolling your child to elementary school will require you to provide proof of your child's age and identity. Any of these documents will reflect the child's information:
Passport
School ID card
School record
Report card
Military ID
Hospital birth record
Birth certificate
Baptismal certificate
Adoption record
Social security card
The Essence of Elementary Education to Young Learners
Elementary education serves three significant purposes:
To provide the students with a vital foundation for knowing the core subjects
To guide the students to become aware of their environment and deal with the society properly
To help nurture the student's interest in duty and responsibility within one's own community through various activities
Let your children release their surplus energies through activities and play in a much more fun environment. Find the best elementary school for your children in your location.