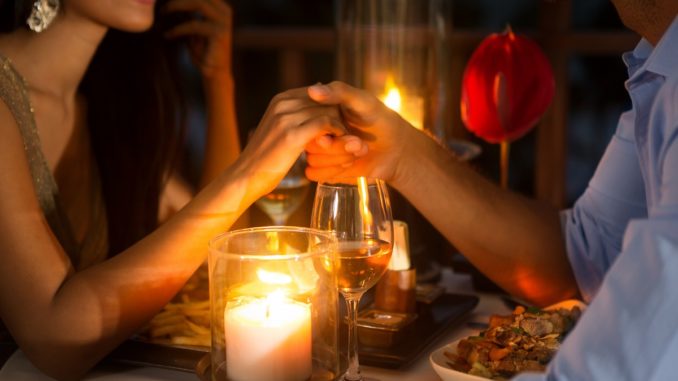 In today's world, online dating has become popular. All around the world, people are turning to date applications to find their potential partners. There has been an exponential growth in dating apps, which have become the new matchmakers. Dating apps have popped up with alluring features meant to attract users. It has become a game-changer in the dating culture. The use of technology has brought the world closer, and people in any part of the world can find a partner in any other part in a jiffy. In this blog, we have discussed how technology has changed modern dating.
Finding all the information about the potential partner
Before the influx of technology into dating, only a limited amount of information would be available about the prospective date. People had to rely on friends and family for credible information. This scenario has changed now. We can get all the information we want about the other person as long as they have an online presence. We can peek into the person's Instagram account to know about their personality. Many dating apps allow users to connect their Instagram or other social media accounts to their dating app profiles.
This helps us to know about the social life of the person. A thorough search can be done using Facebook if we doubt the genuineness of the person. This is of great help but can also be a cause of concern if some boundaries are crossed. It is on the users to not make this invasive and use it carefully.
Connected yet unconnected
Though we can gather all the information we want about a person, it has its drawbacks. Contrary to popular belief. Technology has, in fact, has made things a bit difficult. Online communication has significantly reduced non-verbal communication, which accounts for almost 93% of human interaction. This shows that we lack the social skills to have face-to-face interaction, as we mostly communicate with people over digital devices. But, communicating online is way different from communication in person. A person's online presence and personality may be completely different in real life.
Difficult to find
Millions of people use a dating app, and there are millions of matches every day. For example, about 50 million users are on dating apps like Tinder, and around 1.6 billion swipes every day. This makes online dating a huge gamble. No one would like to be played on when dating. This is unhealthy and affects the person in many ways. The data above shows that online dating is a game. There are high chances of a person being fooled or ghosted mid-way without any proper reason. When it comes to online dating, how many of the matches turn into healthy relationships or fruitless encounters is the real thing to look out for.
Spoilt for Choice
The use of technology in dating has helped us expand our reach to find potential partners for dating. It has made it easy to bring together compatible people all around the globe. There is also an option to move on and find the next match in case of incompatibility. If the dating options before us are minimal, then we tend to settle down and show more interest in the person in front of us as per human psychology. But online dating has changed this perspective to a great extent.
People have become a lot pickier than before, thanks to the many numbers of matches available. Online dating is all about connecting with the one that ticks all the boxes. Even if there is one flaw or something that doesn't please us, the match is out. It has become difficult to be attached to someone when you are already talking to many people simultaneously, and other matches are waiting for us.
Online dating has become a mainstream phenomenon now, but how it became one is difficult to trace. Many questions arise in the people who use a dating app to find their future partners. Questions about safety and the surety to find love linger in the minds of the ones using it. But we have already found out answers to these questions. Many people all around the world have had successful results from online dating. They have matched with people who in turn have become their life long partners.
We find love and communicate with new people for dating purposes had been changed greatly due to online dating. But it is still important to understand the implications of finding love easily and conveniently. And there's no harm in seeking a potential date or a life-time partner over the internet. The times have changed, and so should we.