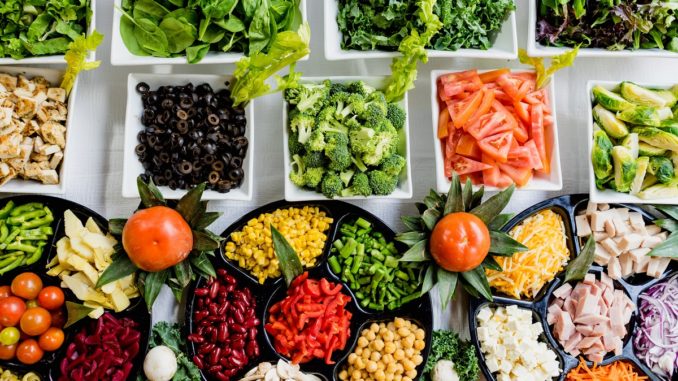 There is a growing movement that rejects processed and high-calorie food for nutrient-dense meals. The food industry has transformed. Although fast food and comfort food remains popular, there has been an increasing demand for services that offer healthy food. If you are an entrepreneur looking for a business venture, here are some ideas:
Start a Meal Prepping Business
You probably already have heard of meal prepping: the practice of making your food a day or several days ahead. It is popular among people who want to eat healthily but do not have the time to cook food every day.
While most people meal prep on their own, others would rather call a professional to do it for them. You can enroll in a natural chef course and specialize in making natural food for health-conscious clients. This business idea is great because you do not need a huge capital to start.
Open an Organic Food Shop
Typical supermarkets cannot cater to people who are health-conscious. Because they are more careful about the quality of food that they consume, they are more likely to patronize stores that specifically sell organic. An organic food store is one of the top healthy food business ideas right now. Although there is demand, there is still not a lot of organic food stores available in the United Kingdom.
Organic food is much more expensive because there is a guarantee that no pesticides were used to grow your fruit or vegetable. However, there is a guarantee that you always will have customers and you will get a steady income from your organic food store.
Fresh Baby Food
Parents who work full-time often do not have the time to prepare healthy food for their babies. However, the types of baby food offered in supermarkets are no longer acceptable for those who only want the best for their bundle of joy.
That is why a ready-made baby food business will surely find success in the current market. Babies do not eat a lot, so you only will have to make small portions. The only challenge is to create varied and tasty food that picky young eaters will willingly enjoy.
Start a YouTube Channel
When you have a background in food, becoming an internet celebrity is probably not something that you expect to do. However, hear this out: Many people who want to be healthy do not know where and how to start, so they are looking online for guidance.
You can post videos of your recipes online that people could follow. You get your revenue from advertisements that play before or during your video and from paid sponsorships. It is a good way to earn money without doing too much work or the need for a huge capital.
Healthy Restaurant
Finally, the most obvious option for those who want to enter the food industry: open a restaurant. There are many restaurants in the United Kingdom but offering healthy meals will set you apart from your competitors. You can cater to those who are vegan, for example, or eat keto. Find your unique specialty and your business will flourish.
You can choose to sell your goods via the internet or go the traditional route by opening a physical store. The key to any successful venture is hard work, patience, and having the right business idea.