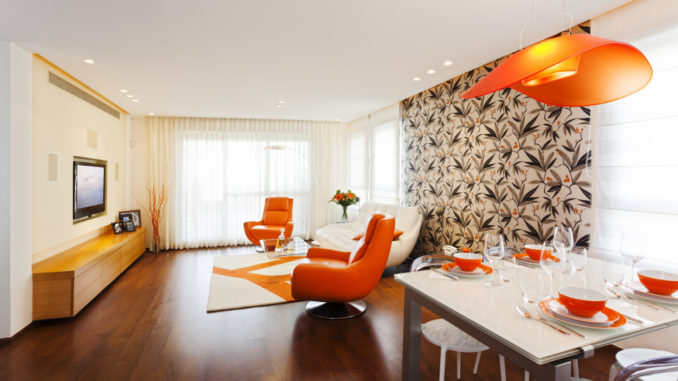 Cleaning your home is a habit. You make it a point to make your bed in the morning. You always empty your trash can every other day. And every weekend, you take out your vacuum cleaner to give your space deep cleaning. Still, you find your home messy.
While you are cleaning your home regularly, you are quite sure that there is something wrong with your method or that you are missing something. But you are not sure what that is. Not to worry, though, as this article will explain why your home still looks messy despite regular cleanup.
Here are some things you need to check:
Your walls are dirty
Yes, you might be wiping the dust off the shelves. You might be vacuuming the floor. And you might be making your bed. But what's the matter? Have you checked your walls? Remember that the walls get dirty, too. The dust can leave marks, and you might notice that your kitchen walls get greasy; there are even splatters of sauces somewhere. In this case, all you need is a mixture of water and detergent to get rid of the stains. If the problem is quite serious, consider repainting, especially if you are doing kitchen remodeling.
The fabrics are dirty
While you are spotting the dirty components of your home, you might as well check your fabrics: the curtains, the sofa covers, the table runners, and the carpets. These might not be washed yet. The curtains and carpets might be gathering dust, while your table runners have food stains or whatnot. Wash them as soon as possible or hire a professional for your carpet.
You have no shelves
Clutter is among the things that can make your look messy. But you might notice that the things you consider clutter are not that at all. They are just essential items lying around because you have no shelves. The solution? Install shelves or buy organizers and boxes where you can keep your things. While you are at it, style your shelves. With this, you might want to keep some objects that are not meant for display in boxes or baskets. Books and sculptures can be used as a display, but make sure that when you put them on your shelves, there is enough space between them.
The arrangement of your furniture is weird
The weird layout of your home might be making your home look disorganized despite your cleaning efforts. With this, maximize the space by rearranging your furniture and fixtures. Seek inspiration from interior design magazines. In case you are doing a total redo of your home interiors or a renovation, maybe it is the right time to seek the help of an interior designer.
Make the adjustments
While cleaning a home is a simple activity, many still overlook some details. And in doing so, the house still looks messy no matter how hard you have cleaned it. This time, pay attention to the small items and the areas that you do not usually clean.