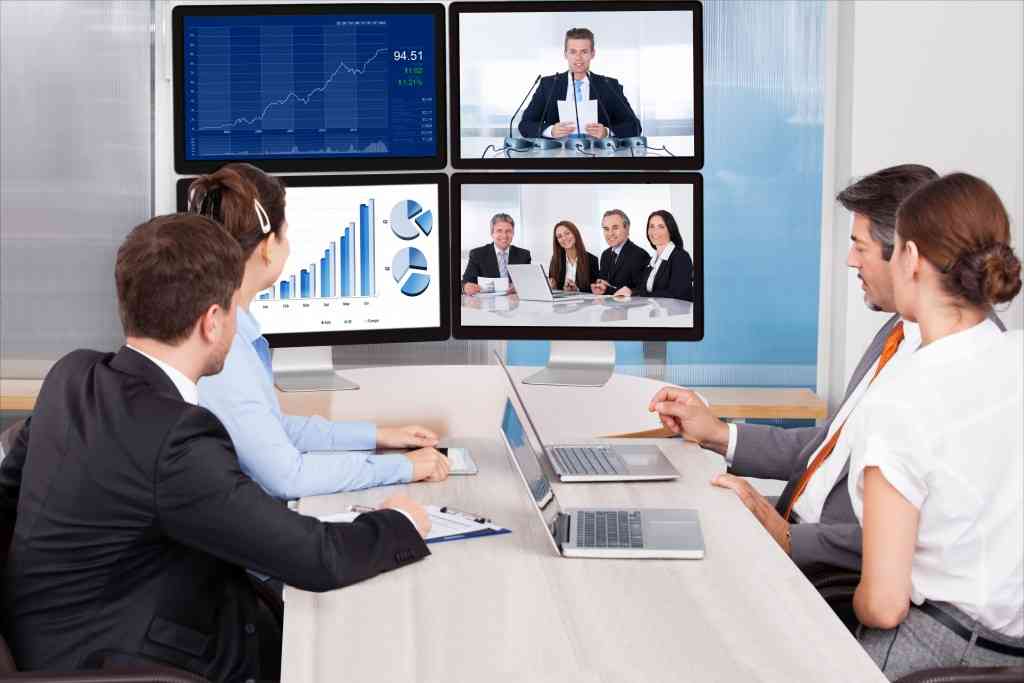 Cost efficiency is the primary reason companies use video conferences. They use it to reduce expenses on travel, and the time it consumes. Through constant use, businesses learned that video conferences have played a huge part in coming up with quick decisions.
Expansion and branching out are common ways to increase market and operation. That is why today, many businesses have offices in more than one place. These offices often need to connect when coming up with key decisions, either with clients or important personnel.
Telecom Infrastructure Corp. explains that most corporations use video conference systems to allow separate branches to interact with higher convenience and efficiency.
Good for the Outside
Interviewers can now easily interact with potential employees using a camera and mic. This allows better interaction than a simple voice call. An employer can look at the facial expressions, body language, and gestures of the applicants.
The same process applies to a company's clients. Some small businesses require transacting with clients in other states or countries, but they do not have the budget for it. But with video conferencing, they can overcome timezone conflicts and natural disturbances. A video call lets them increase the rate of successful transactions despite limited resources.
Better for the Inside
Apart from better interaction outside the company, one of the best benefits of video conferencing is it can improve internal connections. Meetings among separate offices become easier.
It is highly productive to conduct video meetings because bosses can set a firm start and end time. This makes the members focus on the agenda and lessen unnecessary chitchats. Managers and supervisors can also keep an eye on who are paying attention. The scenario wherein some employees do unrelated tasks during voice conference lessens.
There are times when bosses need to meet all workers at the same time. It can be to deliver big news or come up with major decisions. They need to pull all office branches together at a common time, similar to a high school homeroom. Sometimes the only way to do this spontaneously is through digital means.
The technology provided by video conference allows businesses to have a layer of communication that phone calls and emails cannot do. It's apparent that better ties are made with people you can see.