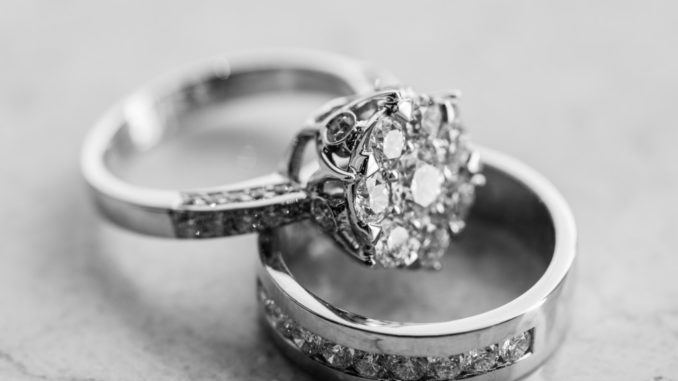 Celebration of love happens either in its simplest feat or the most sophisticated one. Engagement rings have been a part of a couple's life in love. It's the symbol of one man's intentions to make a woman his wife. Yes, you went to several jewelers already looking for that perfect diamond ring and to no avail. A colored stone swoons you, and you immediately think of your wife to be.
The thing is, you don't have to follow the traditional diamond band, and you can go for colorful with other gemstones. So, if you're a man looking to tie the knot with your girlfriend, or a jeweler looking for inspirations and diamond tools in Australia, we hope this article guides you.
Amethyst
Purple is a color of elegance and serenity. If you think your fiancée fancies a dash of purple in her hand, there's nothing wrong with going for an amethyst for an engagement ring. With a rating of 7 on the Mohs' scale, it is durable and affordable.
Ruby
Fiery red and ever dazzling, rubies are your sentiments for a romance like fire. When compared to a diamond, it has a rating of nine on the Mohs' scale. It is durable and glamorous as a diamond. However, be prepared to pay the price for these magnificent rubies.
Sapphire
The tantalizing blue, when paired with a silver band, stand out in elegance. Before diamonds became the most common choice for engagement rings, sapphire was once the queen of the throne. With a rating of nine on the Mohs' scale, it is excellent for long-term use, durability and is scratch resistant.
Aquamarine
If you and your beau share a universal love for the sea, why not give her this sea stone? Aquamarines are known for their blue-green color, reminiscent of the waves of the ocean. You can choose to have a lighter hue (that can be mistaken for diamonds!) or, a darker tone that will make it stand out in your fiancée's hands. It comes with a rating of seven on the Mohs' scale.
Emerald
Green symbolizes hope and new beginnings. Emerald has a way of suiting your fiancée's femininity. They're scratch-resistant, durable, and elegant. Just be careful when purchasing emeralds as you need a reputable jeweler to assure quality.
Pearl
Are you running a little low on budget? Pearls are hyping up as one of the most common choices for engagement rings now. They are iconic and simply stunning. It can be customized with hard gems around the band for a durable and sturdier effect.
Turquoise
This matte finish stone is a trendy and unique option for a bride to be that are willing to go for the unconventional. You can choose a pale blue tone or colors with metal streaks on it. For a more luxurious appeal, pair the turquoise with small diamonds on gold rose band.
Whatever your choice may be, unconditional love is something that you cannot put a value. Your engagement ring should be regarded as a promise and a symbol of a man's commitment to a woman's hand in marriage.