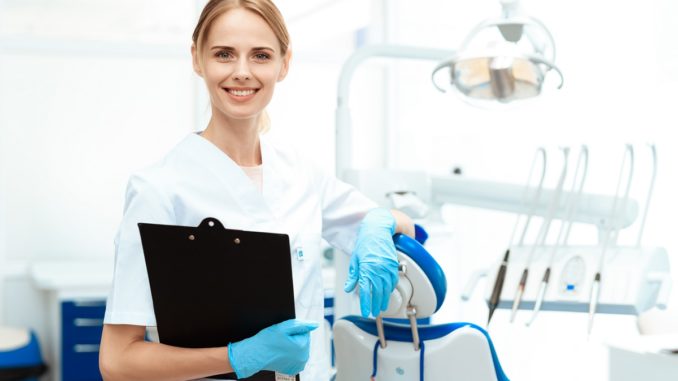 If you are feeling like you need a little help maintaining a smile that is full of confidence, it may be that you need to look at what your dentist provides in the form of cosmetic dentistry. Since there is a whole array of various options on offer, it seems like a chore in deciding where to begin.
If you simply want a whiter smile, then teeth whitening could be the answer, however if you have had a tooth knocked out during a hockey match, a tooth implant would be best suited for you. But don't despair as in actual fact, for nearly every dental problem, there is usually a whole host of options available to you.
Want a blinding smile, then don't be blinded by science!
It can be confusing, all these choices, but your dentist will help you through the dental maze of procedures that are the best fit for both you and your teeth.
For teeth whitening, you can either opt for having this done in one go, whilst you are at the dentist or whitening more gradually at home, using a mould and gel from your dentist. Both are safe if done via your dentist.
Another option to improve your smile is to have your metal-coloured fillings replaced white fillings. This is a very safe procedure and involves your dentist removing the metal filling and replacing with a white one.
If you have crooked teeth and you fancy making them a little brighter too, then veneers could be just the tooth ticket! These can help with a number of issues at once by changing the colour, size and shape of the tooth.
For truly crooked teeth, braces might be the only option. But there is an innovative alternative with lingual braces, which are a contemporary dentistry solution for the modern world and different to the normal front of teeth braces. The treatment of lingual teeth straighteners is very simple, an impression of the teeth is made and this is used to design metal bracket, specifically shaped to your teeth. Then these brackets are cemented on to the back of the teeth and attached with wires and bands.
As with most think prevention is better than cure and oral hygiene is of the utmost importance before and after any cosmetic work on your teeth.
Regain your confidence by smiling wider!
Many people take a real knock in self-confidence when they are totally unhappy with their smile. They may be embarrassed about their yellowing or crooked teeth and this can really make them feel awkward in social situations.
The road to straight teeth and a white confident smile will be much smoother when you take the plunge to visit your dental surgery and ask about what they can offer you. All dental professionals will make you feel safe in their hands and they will be with you every step of the way as head towards your ultimate goal of a wide beaming smile.