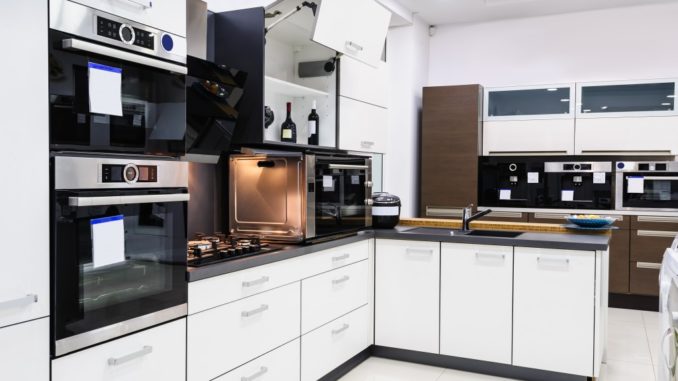 A kitchen wouldn't be complete without cabinets. Any space without sufficient storage will look cluttered and disorganized, which is to work on. Cabinets are an important element in the kitchen to keep things neat and tidy.
Cabinets are built-in storage solutions to keep things in order. The kitchen is a space where we might need lots of gadgets, pots, and pans to make a meal. Cabinets serve as a storage for these bulky items that we use from time to time. They are also a great way to organize food and other dry ingredients that we use for cooking.
Kitchen cabinets can be bought in stores as modular pieces of furniture that are placed or installed. But most of the time, kitchen cabinets are custom made because kitchen sizes vary in each and everyone's homes. Cabinets have standard sizes, but it can be made to fit a homeowner's needs just like what manufacturers of custom cabinets in Orem do.
Cabinet materials
Cabinets can be made from various materials and each serves its purpose. Achieving a certain look or design for a kitchen it made through the use of these materials:
Natural wood is good as cabinet materials because it is durable, but wood expands when are changes in temperatures and humidity. Cabinets made of wood need to be pre-treated before construction to prevent warping and damage caused by harmful conditions. Wooden cabinets are a good option but it requires a high level of care and maintenance.
Medium-density fiberboard (MDF) is made from recycled wood fibers and resin. Used in cabinetry because it is as dense and heavy as regular wood, but it performs better than regular wood. It is resistant to cracking and peeling and is easy to paint over.
This is a relatively low-cost material as compared to others, but plywood has a higher resistance to moisture and has greater stability than MDF. Each wooden board is made up of a ply of thin wood that is bonded on top of another with an exposed plastic laminate or wood veneer for protection. Plywood is a choice for door panels, shelving, and cabinet boxes.
Wood chips and other particles are combined with an adhesive, this is then fused together to create panels. Particleboards are the least conventional option for cabinet construction as it is the least firm of all materials used for cabinetry.
This material is not common in domestic settings, but it is mostly used in professional kitchens. Stainless steel comes in different grades and surface finishes to suit different settings and designs. Stainless steel does not expand and contract like wood but it is preferable in moisture-rich environments as it is resistant to corrosion.
It is made of wood particle core and is covered with resin and paper finish to accommodate different styles and colors. Melamine is resistant to many common issues in the kitchen, such as excessive moisture, heat, and stains. Its outer coating makes it impervious to these external elements, which is also easy to clean. Melamine is synthetic and is produced in almost any finish, from faux wood grains to solid colors and shades.
Choosing the right material for making a custom cabinet depends on the budget and the way the homeowners use their kitchen. These options suit different needs, and with the help of a custom cabinet maker, you can get the cabinet that is right for you and your intended design.