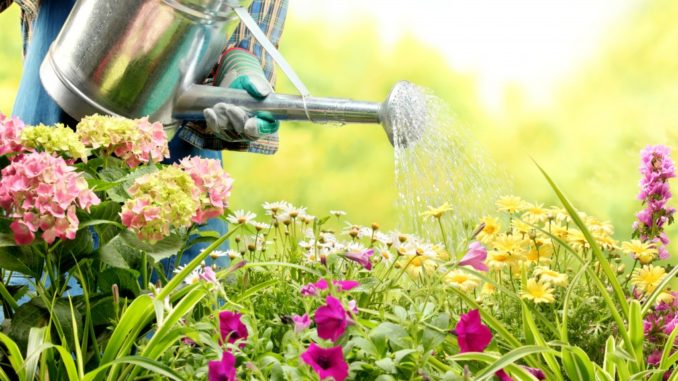 Stumped for how to make your small garden look more spacious and more functional? Luckily for you, there are many ways to leverage every square foot of your garden space. The following strategies will help make your tiny garden feel roomier. They can help you rescue all available space and hardscaping and transform your tight, awkwardly shaped, and narrow garden into a functional and comfortable extension of your abode:
Break the space into multiple zones or rooms. Establish multiple functions by utilizing extendables and built-ins and strategically organizing furniture to create separate rooms for mingling, cooking, dining, and lounging.
Scale is key. When choosing shrubs and trees for your small garden's landscape design in Park City, opt for smaller varieties that will fit into the surroundings. This also applies to furniture that you want to use in your garden. Skip oversized tables and chairs that you will have to forcibly fit or make the space feel congested and cramped. Choose narrow profiles to open up more planting and living space. You wouldn't want to cram an enormous dining table into an already confined space right?
Design the lighting right for that bright and airy feeling. For example, consider a multifaceted lighting design by incorporating sconces as task lighting, some pendant lights over lounging and dining areas, and landscaping lighting for your plants.
When in doubt, go vertical. Pick elements that will draw people's eyes upwards, instead of outward, to trick their eyes into thinking that there's more space. Tall planters or trees, an arbor, or trellis might help accentuate your garden's height.
Go with only one surface material. Having multifunctional spaces in your garden is great, but it can be better if you unify them with one material. Tiny spaces require a level of cohesion, and you can easily do this by utilizing a material that you already have installed somewhere in your garden. For example, you can use the exact same paving stones you used in your side yards in your backyard to give it that unified look that will make it look larger.
Highlight a focal point to divert the attention away from the size of your garden. You can use a water feature or a big dramatic planter smack right in the middle of your garden to visibly push away the walls and draw the eye to the middle of the space. A sculpture or some outdoor art with the right uplighting are also great options.
Look at your interior. Utilize the same styling and color inside your house for your garden to make it look like an extension of your living space. Aesthetically, you should be able to pick up on textures and colors that unify these separate spaces and tie them together. Make sure that the seating outside is as comfortable as the ones inside your home.
Now that you have some idea on how to maximize the available space in your garden, always make sure that your garden is as clutter-free and spic and span as possible. Keeping your garden tidy and neat will also help make it feel more spacious and functional.