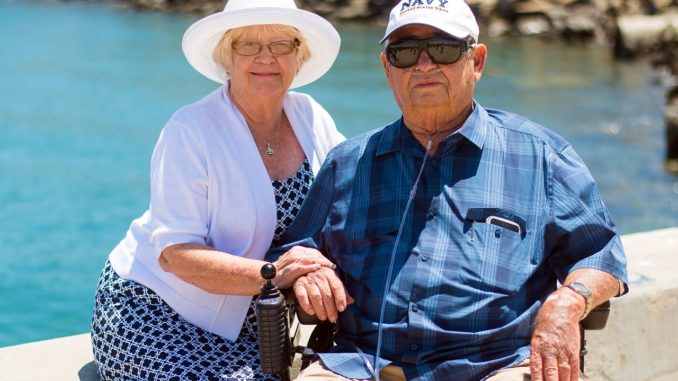 The cycle of life goes like this: our parents conceive us, we are born into this world, they take care of us until we have achieved our dreams, we grow up to become parents and have kids of our own, our parents get old as all of these things happen, and they reach an age when we are duty-bound to give them equal care as they have given us through the years.
Data show that there are over 15.5 million people aged 60 and older living in the UK, which makes up roughly 23 percent of the country's population. Further, projections for 2020-2050 show that the number of elderly people in the UK will continue to rise in number, specifically those aged 80 and above. With such available data, it's ultimately imperative that grown-up children of the UK's elderly population know how they could properly care for their parents during the twilight stage of their lives.
If you do have parents who are considered part of the aging population, it's important that you know how to give them due care but without causing yourself unnecessary troubles. Here are six ways to properly care for your elderly parents without sacrificing too much on your end:
Assess your parents' needs and your ability to take care of those needs.

One of the first steps that you'll have to take when deciding how best to look after your parents during their old age is to carefully assess their needs versus your financial and physical abilities to satisfy them. You must talk this out with your spouse and, if possible, with your parents. This will ensure that whatever decision is made will be amenable to everyone involved.

Consider getting your parents in a residential care facility.

These days, there are service providers who offer residential care for seniors and their children. For grown-up children whose parents suffer from mental health conditions and can't possibly care for them, there are dedicated dementia care facilities that take care of old-age individuals with prevailing psychological difficulty. These facilities have trained personnel who can provide proper attention to your parents on your behalf so you can take care of other equally important personal matters. They can also provide in-home or residential dementia care services when necessary.

Harness technological advancements.

Gone are the days when grown-up children have to physically go to their parents' homes to check on them. Today, modern technology like the internet and smartphones allow families to speak with each other over great distances. This means that you can still care for your ageing parents even when you're miles apart. You can ask them how they're holding them, update them on your personal life, and just be with them in spirit if you can't physically be with them, especially given the current pandemic situation we're all experiencing.

Hire a great caregiver.

An alternative to having your elderly parents cared for in a residential care facility is to avail the services of a professional caregiver with great credentials. A caregiver is trained to look after their patients' different needs concerning food, medication, personal hygiene, and domestic chores such as house cleaning and running some errands. You should only remember to keep a constant line of communication with your chosen caregiver so you can still get updated about your parents' condition and to let them feel that you're not leaving everything to the caregiver.

Senior-proof your home.

If you do decide to have your senior parents stay with you, you should make conscious efforts to senior-proof your home, especially if you're often away. This would include adding no-slip bathroom tiles and handrails, removing carpets and slippery interior decors, replacing traditional doorknobs with lever-style handles, installing zero-threshold entrances, and many others. You could simply hire a contractor with experience in senior-proofing homes so you won't have to think of the appropriate safety features yourself since such service providers know exactly what features to install.

Encourage your parents to join support groups or community events.

If your ageing parents are still physically and mentally fit to move around on their own, then a great way to care for them is to encourage them to engage in community activities or join support groups. These experiences will help them live their remaining years as normally and productively as possible and won't require much of your time. You could simply accompany them in their activities from time to time to show that you still care for them and are willing to devote your spare time as often as possible.
Looking after your old-age parents shouldn't be painful or hard for you. With these six tips, giving them the care that they need should not require you to make unnecessary sacrifices that could negatively affect your well-being.