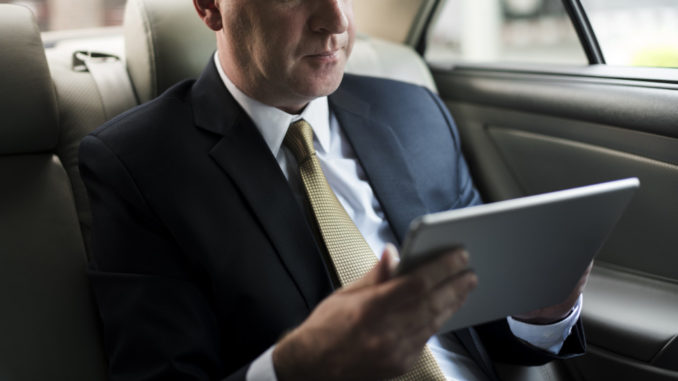 The travel and tourism industry took the first massive blow since the COVID-19 pandemic: borders and airports closed, tourism and travel banned, ongoing and outgoing flights suspended, and lockdowns implemented. This decrease is a massive downfall since, throughout the last years, the industry has seen sustainable growth. For instance, in 2017, the international arrivals came to 1.3 billion; in 2018, it reached 1.4 billion; then 1.5 billion in 2019.
The Impact of the Pandemic on Travel
In 2020, and with the severe impact of the COVID-19 pandemic, international tourism went down by 22 percent in Q1 and 65 percent in the first half of 2020 compared to 2019 figures.
This report from Infomineo denotes a considerable loss of revenue and profit in the travel industry, among other sectors. The revenue drop emphasizes the industry's loss of business travelers, the key source of profit for US airlines. This is because business travelers usually spend more on international flights and don't mind higher fares. It's their fares that subsidize that of other passengers. Without them on board, passengers traveling for leisure get an increased fare.
Since the pandemic began, business travels have come to a halt. Businesses were restricted, companies urged employees to work from home, and meetings turned virtual. Industry experts expect recovery to take years, but this abrupt shift in business can only work for a year.
Zoom and other communication apps can only do what they can. There are so many things virtual setups cannot do. It connected people and businesses in the heat of the pandemic, but it also has its limitations. So, despite the pandemic, corporate travels persist. However, people constantly face with the decision of whether to continue or not.
The Return of Business Travel
Delta Air Lines says business travel was 20 percent of normal in the first quarter, 40 percent in the second, and will hit 60 percent in September. The airline isn't predicting whether business travel will ever return to pre-pandemic levels. But if it does, it won't happen quickly. A Delta survey of its corporate customers finds that only 57 percent plan to be back to complete travel by the end of 2023.
This means that COVID-19 will not be able to kill business travels, not even with the revolution of video conferencing. USA Today also believes this is the case—even when our hopes still depend on many other factors such as the extent of COVID-19 delta variant, how the people's immunity responds to the vaccinations, and herd immunity in general. Those will soon unfold by themselves. For now, learn how you can manage corporate travel despite COVID-19.
Proof of COVID-19 Vaccination and Flying
Will you need proof of vaccinations before you can fly? According to CDC, yes. The CDC encourages people to be fully vaccinated before traveling internationally. When you are vaccinated, you decrease your risk of contracting and transmitting the disease. Any businesses traveler should keep in mind their destination's conditions before they should travel. CDC has recommendations for the fully vaccinated and not when traveling, which they update now and then for additional safety.
Business Travelers' Tips to Keep Safe from COVID-19
You might already be doing corporate travels. If you should go on corporate trips, keep your safety in mind, even if you're already vaccinated or not.
During air travel, make sure that you have an alcohol-based sanitizer or disinfecting wipes with an alcohol percentage between 60 percent and 95 percent all the time. Before touching anything in the plane—such as tray table, armrests, TV screen, and remote—sanitize them. Include any other common surfaces you touch. And if you should use the plane's lavatory, close the toilet's lid first before flushing.
When you arrive and stay in a hotel, wash your hands thoroughly right after you check in. Just like in the plane, use disinfectant wipes on every surface that people frequently touch, such as door handles, alarm clock, switches, phone, remote controls, and many other items. Sanitize any business items you'll be handling, too—from cash, electronic devices, and the PO boxes you'll be using.
If you bring your bedding, don't use the hotel's comforters and pillowcases. Or you may ask the staff for linens they haven't opened or used yet.
For added safety, wash your hands regularly, avoid handshakes, and don't touch your face. If you cough or sneeze, don't forget to cover your nose and mouth. Make sure you have had flu medications ready in case you get sick. If you see anyone sneezing or coughing, maintain a safe distance of at least 6 feet. You can also opt out from paying with cash by using your credit card so that you can avoid any potentially contaminated surfaces.
COVID-19 can't stop any corporate travelers from taking their essential trips. As much as possible, just lessen physical contact. Stay safe while keeping your business up and running.