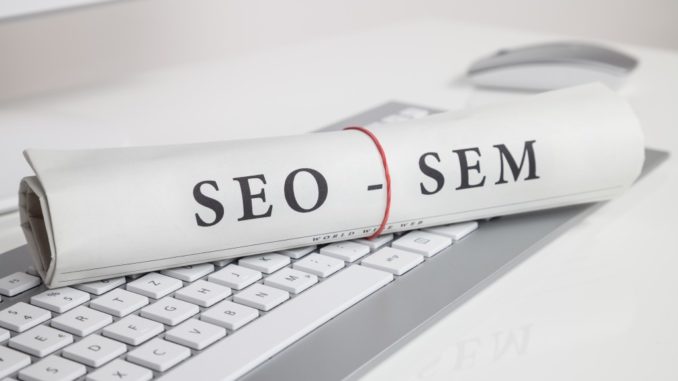 The future of marketing is digital. There is no doubt about it. The growth of technology and the internet has changed how marketing is done. Regardless of which industry you belong to, taking your marketing strategies online can do wonders for your business.
But first, what is a digital marketing strategy? A digital marketing strategy is a marketing strategy that involves the use of online tools and the internet to convert leads into customers who pay and buy your products and services. The goal is to attract more prospects, convert these prospects into customers, and close more sales.
How do you lead more people to come and visit your website? It will take more than a well-designed website to get prospective customers to go to your site and stay until you close a sale.
Pay-per-click Marketing
Pay-per-click advertising is where the advertisers pay for each click on their advertisements. It is not a form of organic traffic, as it pays for every click that takes the prospect to the website. One of the most common forms of PPC marketing is search engine advertising, an example of which is Google Ads. Google Ads allow businesses to have their ads on Google's search engine and other platforms. You can also reach more audiences and prospective clients through Bing Ads, Facebook Ads, Instagram Ads, and YouTube Advertisements.
How does it work? The frequency that your ads will appear on the search engine will depend on your keyword relevance and your match types. It is essential to craft keywords that will help you get the leads that you need. A creative and eye-catching ad copy is also crucial to demand the attention of your prospects and get them to click on your ads.
Create Your Social Media Presence
Almost everyone is on social media, and you must take advantage of this fact. As of August 2020, Facebook has around 2.7 billion monthly active users! Imagine reaching even a fifth of that count. You can create ads through your social media profiles, which can lead your prospects on social media to your website.
You can also promote your site's content in your social media profiles. Every time new content is up, promote it on your social media page to reach more of your followers and prospects. Share it on your Facebook, Twitter, and Instagram accounts. You can even share it more than once and see if your traffic grows.
However, you must also ensure that you do not spam your followers' feeds. Oversharing can lead to people ignoring your posts, and you would not want that. Remember, you are sharing information and value for your followers and prospects, not for yourself. Develop a social media schedule, which will cover how often you will share on each of your social media profiles, and the time of the day that you will share content.
Have A Content Strategy
Quality content can make a difference. You must specify the role that each of your pages will do. This way, you can create a content strategy that will help convert your leads into paying customers. Think of the flow of your site and how you want your visitors' experience to be like. You can add strategic calls-to-action on each page that will compel your visitors to go down the sales funnel.
One of the most effective ways to convince your prospects and win their trust is to publish original and high-quality content. High-quality content positions you as an industry expert, someone they can trust their needs with. Publish content that aims to help them with their problems. Make sure to publish only original and well-written content that your prospects and followers will want to read.
Do Not Dismiss Email Marketing
Email marketing might seem old-school, but do not dismiss the power of a personal email. An email sent to your customer has an intimate and personal touch that cannot be ignored. Customize the content of your email to the needs and preferences of your leads. Make sure to craft relevant emails that will drive more traffic back to your website. You can include the following in your email:
Coupons and discount vouchers for loyal customers
Updates on new blog posts
Contests for your customers in your mailing list
Exclusive sales and promos for the customers in your mailing lists
Make sure to craft enticing subject lines that will make your recipients open your email. You can ask questions that will make them think and click on your email. You can also make use of fun emojis to convey your message. Do not forget your call-to-action to direct your customers to your website.
The number of leads that you bring to your site will dictate the sales that you can close. Grow your business by growing your leads through effective digital marketing.