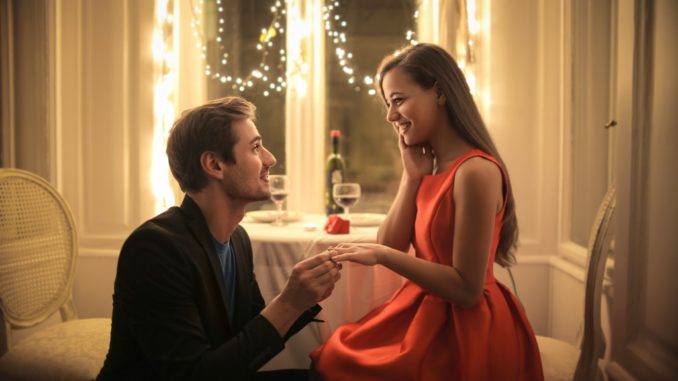 Why You'll Want An Engagement Shoot
Engagement photo-shoots have become more of a traditional part in the journey towards getting married than an optional activity. To be fair, engagement shoots are purely optional, and many couples opt out in doing so for practical and/or economic reasons. However, there are practical benefits and advantages for having one.
First off, you'll be able to know your wedding photographer much better (assuming that you'll be hiring the same one for both the engagement shoot and for the wedding). In doing so, you'll be able to build rapport and better convey what you want for your engagement shoot, and also what preferences you'd have when they cover the wedding. Next, it's also a dry run for your hair and makeup artist (or at least the style you choose), so you can make further adjustments or decide that it's perfect as it is when the big day comes. Lastly, you'll both be more comfortable and confident during the wedding itself; you'll have better angles and poses since you've practically practised beforehand during your engagement shoot.
That said, the engagement shoot is more than just a practice run (though it can serve as one), and you'll want to have amazing and memorable engagement photos to share with your friends and family.
#1 Dress for Comfort
One of the worst things you can do is wearing a newly-bought set of clothes and end up looking stiff and uneasy during the photoshoot — which may send some wrong signals to whoever's looking at the engagement photos. That said, it's best to wear clothes that aren't too tight and restrictive, preferably something that you've already worn before and you're comfortable moving around in. In other words, choose outfits that make you look and feel amazing. If you do plan on wearing something very formal, it's still advisable to choose something that allows you to move freely so you'll be able to do more natural poses and not look too constrained.
#2 Remove Those Wrinkles
Still on the topic of clothing, it's recommended that you iron or steam your engagement shoot clothes ahead of time, and ensure that you pack them properly and safely to avoid them wrinkling up again during transit. Sure, you can always ask your photographer to edit it out, but it's not going to look natural and might even cost you more. It's also good to consider bringing an extra set of clothes just in case — the last thing you'd want is to book your dream Chateau photo session venue in France and then accidentally staining or damaging your favourite outfit before the shoot.
#3 Go Pro
Sure, you can always have a DIY photoshoot with your friend or relative taking care of the photos and/or hair and makeup, but it's recommended that you bring along the photographer and hair-and-makeup stylist that you'll have for the wedding itself. This way, you'll be able to get to know them better, build rapport, and provide suggestions, so that they'll be able to know exactly what to do and what you want come wedding day.
#4 Bring Umbrellas, Don't Let the Rain Bother You
Couples often cancel an engagement shoot once it starts drizzling or raining — which can be both costly and stressful. But a little rain shouldn't bother you, you can try to make the most out of it by incorporating the rain into your engagement shoot. If you're not convinced, just take a quick Google search for "Rainy Day Engagement Shoots", and you'll see how captivating and romantic it can be — with the right photographer.
Conclusion
Being able to capture amazing engagement photos for posterity is every couple's dream. Still, it can be easy to screw it up, which is why it's best to take note of these simple tips to ensure that your engagement shoot is one that's worth remembering.